Looking back at the Maureen Baker-Munton auction of Daphne du Maurier related items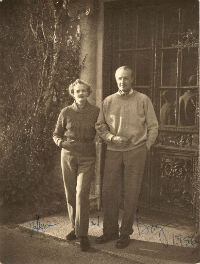 On Saturday 27th April, the Du Maurier archive belonging to Maureen Baker-Munton, PA to Lt Gen Sir Frederick 'Boy' Browning, was sold at auction at Rowley's Fine Art in Ely, Cambridgeshire.
To find out more about Maureen Baker-Munton and her relationship with the Du Maurier Browning family, read Ann Willmore's article on our website http://www.dumaurier.org/menu_page.php?id=147
It took just over five hours for auctioneer Will Axon to make his way through more than 350 lots, including handwritten and typed letters by Daphne du Maurier, Royal photographs and memorabilia, and military items belonging to Boy Browning. The auction also included the unknown poems uncovered by Roddy Lloyd of Rowley's behind a photograph of the author.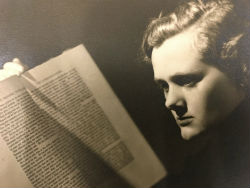 To find out more about the literary significance of this discovery, you can read this article by Oxford academic Dr Laura Varnam https://theconversation.com/newly-discovered-du-maurier-poems-shed-light-on-a-talented-writer-honing-her-craft-115659
As well as a lively crowd in the auction room, telephone and online bidding came from the UK, France, the Netherlands, Switzerland, and as far afield as the USA and Qatar.
Due to the number of lots available, it was possible for a number of Du Maurier fans across the world to own a small piece of literary history. Taking place thirty years after du Maurier's death, this auction has demonstrated the high regard in which Daphne and her husband 'Boy' are held across the world and we hope that the publicity it has generated will introduce new readers to du Maurier's work.
Du Maurier is one of the twentieth century's most important, versatile, and influential writers and we are delighted that she is beginning to gain the serious literary reputation that we believe she has always deserved.
You can find out more about the auction in this article on the BBC news website
https://www.bbc.co.uk/news/uk-england-cambridgeshire-48065842