du Maurier cigarettes
By the time that Daphne was born, her father Gerald had become one of the most successful actors of his day. His casual, almost off-hand manner on stage became his trade mark.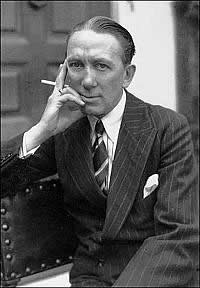 According to Daphne, if an actor approached a scene with too much enthusiasm, he would ask, "Must you kiss her as though you were having steak and onions for lunch? It may be what you feel but it's damned unattractive from the front row of the stalls. Can't you just say, 'I love you', and yawn, and light a cigarette and walk away?" This is how he played it and gradually the casual but ubiquitous du Maurier cigarette became one of his trade marks and a brand was named after him.
In 1929, Gerald du Maurier was being hotly pursued by the Inland Revenue. He had never paid much attention to his income tax and now, after years of ignoring the situation, the demands were getting ever more pressing. ** One of the ways in which he earned some extra money was to lend his name to 'du Maurier' cigarettes.
Apparently, he did not smoke them himself, preferring them untipped. His heavy smoking undoubtedly contributed to his ill health and death.
It is perhaps no coincidence that Daphne commenced her first novel, The Loving Spirit, in 1929, by virtue of which she gained her own financial independence.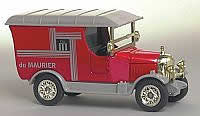 The package described them thus: "The du Maurier filter tip gives a cool clean smoke with no loose bits in the mouth.
The du Maurier blend of tobacco has a fine satisfying flavour. And the smart red box ensures that the last cigarette is as fresh as the first. In fact you'll like everything about du Maurier."
Although du Maurier cigarettes are no longer sold in the UK, they are still manufactured by Imperial Tobacco Canada Limited, fully owned by British American Tobacco (BAT). They now, belatedly, carry the warnings "La cigarette cause des maladies pulmonaires mortelles" and "Cigarettes cause fatal lung disease".
** - With acknowledgements to Daphne - A Portrait of Daphne du Maurier by Judith Cook.