Dates for your diary
Fowey Festival May 6th – 14th 2022
**********
Dr Helen Taylor
Why Women Read Fiction: The Stories of Our Lives
Thursday 25th March 2021
7.30pm – 8.30pm
Zoom Online Event
Tickets £10 per Household - can be purchased via the Festival website.
Following the success of the marvellous talk given by Dr Helen Doe in February, the Fowey Festival team continue their series of zoom events with a fascinating evening with Dr Helen Taylor.
Helen's latest book, Why Women Read Fiction: The Stories of Our Lives, received wide acclaim in 2020 and featured as Radio 4 Book of the Week. The research for the book involved Helen conducting over 500 interviews with readers and writers, including Hilary Mantel, Helen Dunmore, Katie Fforde, and Sarah Dunant, asking why women read fiction. She argues that female readers are key to the future of fiction and considers why women are the main buyers of fiction, members of book clubs, attendees at literary festivals and why Pride and Prejudice and Jane Eyre still resonate so strongly with British women readers. Insight is also given to the challenges faced by female writers.

Helen, a longstanding friend of the Festival, is Emeritus Professor of English at the University of Exeter, author, curator and was the first director of the Liverpool Literary Festival.

We very much look forward to seeing you at the event, which promises to be fascinating and interesting in equal measures. As is the usual form at Festival events, Helen will be taking questions following her presentation.
To book your ticket, please click here: https://www.foweyfestival.com/events/

****** Important Update ******

Fowey Festival of Arts and Literature, May 2021
Following the Prime Minister's latest announcement regarding social distancing restrictions and public gatherings, the board of trustees of the Fowey festival have confirmed that they will not be holding the 2021 Festival, scheduled for May 8th -15th.
The good news is, in 2022, the Festival will take place on May 6th – 14th. The team are committed to delivering a Festival to remember, so please add the dates to your diary.
Ticket Holders for the May 2021 Festival
All ticket holders will receive an email directly from the Festival Box Office by Friday, February 26th outlining your options. If by any chance you have not heard from us by then, please send an email stating the name that you used to book your tickets to the following address: storemanager@foweyfestival.com
Events in 2021

The Fowey Festival board of trustees are working on a series of online events to take place throughout the year and hopefully some face-to-face events later in the year. They will email you about upcoming events, with full details on the Fowey Festival website (www.foweyfestival.com) and social media channels. We will also keep you informed through the Daphne du Maurier website Fowey Festival pages. Everyone involved in organising and taking part in these events looks forward to seeing as many of you as possible at them.
Sustainability of the Festival

We realise that not holding the May 2021 Festival is a disappointment to visitors, authors and all those involved with the running of the Festival. It is important that we plan for the future and the sustainability of the Festival.

For obvious reasons and like many, Fowey Festival have had a very difficult year, with little financial support for our industry. With sustainability in mind, we are continuing to run our fundraising campaign, and we would be most grateful if you would help us to share. The link to the fundraising site is:
https://uk.virginmoneygiving.com/charity-web/charity/displayCharityCampaignPage.action?campaignId=11702

*****
The Awards for Young Writers and Artists 2021 competition launches today -
11th January 2021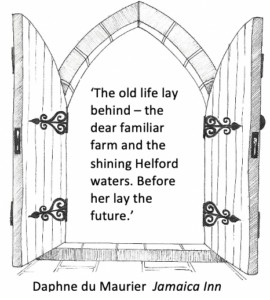 The Awards for Young Writers and Artists 2021 competition is launched today and this year's theme is Stepping Through a Door. Fowey Festival invites children and young people to create their own original story, poem, or picture and enter their competition to become the Fowey Festival Young Writer or Young Artist of the Year, 2021. For full details go to: https://www.foweyfestival.com/competitions-and-awards/awards-for-young-writers-and-artists/

*****
Fowey Festival Short Story Competition For Adults 2021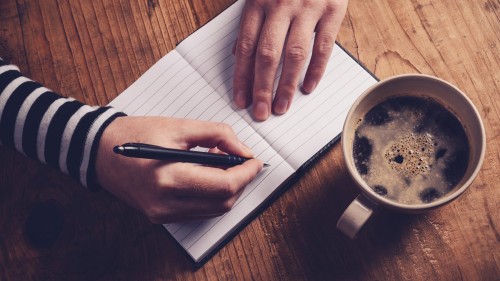 Fowey Festival has launched its Short Story Competition for 2021. As we come to the end of what has been a very challenging year, the idea of writing a short story could provide a welcome distraction and get your creative juices flowing. The theme for this year's competition is "Breaking Point", based on Daphne du Maurier's short story collection The Breaking Point, written at a time when her life was particularly challenging.
Whatever the competition title conjures up for you, be it a humorous tale or one of a serious nature, the Fowey Festival would love to read your story!
The entry fee is £10, which goes towards supporting the future of the Festival.
The competition will open for entries on 7th December and close on 7th March 2021. Entries are to be no more than 1,500 words.
For full information about entering the competition, the entry form and terms and conditions, please click here: https://www.foweyfestival.com/competitions-and-awards/short-story-competition-for-adults/
*****



A literary festival has taken place in Fowey for many years, the first being The Daphne du Maurier Festival of Arts and Literature in May 1997. This was a community initiative which had the full support of the du Maurier Browning family and was timed to celebrate the 90th anniversary of Daphne's birth.

From then on it became a tradition that 13th May, Daphne's birthday, would always be included within the dates of the festival.

That first festival provided the pattern for the future, with du Maurier-related walks, exhibitions, talks, plays and music events. There was a national one-day conference on the subject of Daphne du Maurier and the Romance of Place, with speakers including Avril Horner, Sue Zlosnik and Helen Taylor.

This was repeated on a much bigger scale in 2007, to celebrate Daphne du Maurier's centenary, when a three-day international conference was held and concluded with a visit to Ferryside for all the delegates.

Over the years that followed the Daphne du Maurier Festival of Arts and Literature grew, under the direction of a small team of people from Restormel Borough Council led by Jonathan Aberdeen. The centrepiece of the festival was a beautiful festival village, built on land belonging to Fowey Community College just beyond Fowey Hall Hotel.

When the festival in Fowey began it was a rare and special event, which thrived through the good years of the 2000s. But, as the decade drew to a close, a huge range of literary festivals all over the country gave people a greater choice of venue, and politics and the recession began to play their part in what was to become quite a struggle for survival.

With the inception of a unitary authority in the county, Cornwall Council could no longer justify supporting the du Maurier Festival in isolation; funding was reduced and shortly after ceased. However a local group of enthusiastic people got together, incorporated themselves into a charity and the Fowey Festival of Words and Music was born.

The festival became an altogether smaller event, located in various venues around the town, and, despite misgivings from many people, both local and visitors, has proved in the last few years to be very successful and financially sound.

The festival is gently growing in strength and content, under the direction of Brenda Daly and its board of trustees, and is enjoyed by all who come.




The formula is still one of walks, exhibitions, talks, workshops, plays and music events but also includes an Art Trail, which gives local artists the opportunity to open their homes and studios to show their work. Another popular addition in the Secret Gardens Programme, through which local people open their gardens to festival goers. The festival also always makes a point of focusing on events to include children.
In 2016 the name of the festival was tweaked slightly, to reflect more accurately what the festival does, and became the Fowey Festival of Arts and Literature. Despite Daphne du Maurier's name no longer being in the festival title she is still a vital part of the proceedings.
We can now confirm that the dates of the next Fowey Festival of Arts and Literature are 7th - 15th May 2021. We will being you news of what you can look forward to and link you with the festival website, so that you can be completely up to date with all festival news.
www.foweyfestival.com