12th - 20th May 2023
**********
The 25th Anniversary Fowey Festival programme is now live on the Fowey Festival website.

Please click here to see the programme and to book your tickets.
**********
As we all look forward to the 25th Anniversary Fowey Festival in May, Fowey Festival will be holding two pop-up box office and coffee morning events in Fowey during April. So come and have a chat with the Festival Trustees about all the exciting events taking place at this yearís Festival, and book tickets while you are there.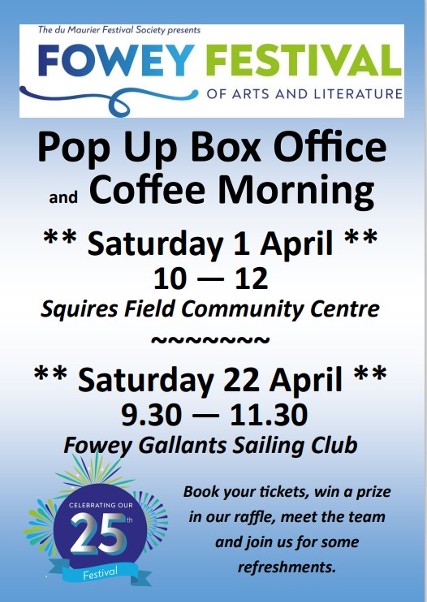 The dates for your diary are:
Saturday 1st April 2023 at Squires Field Community Centre - 10-12am.
Saturday 22nd April 2023 at Fowey Gallants Sailing Club - 9.30-11.30am.
**********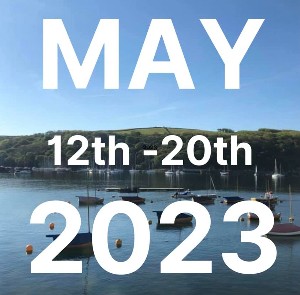 Tickets for the 25th Anniversary Fowey Festival, which takes place from 12th-20th May 2023, will be on sale soon. You will be able to view the programme and book tickets at the Fowey Festival website www.foweyfestival.com within the next few days. We canít wait to discover what exciting events we can look forward to this year. Keep an eye on the Fowey Festival website or their Facebook page for news about the forthcoming programme as it comes in.

********
Fowey Festival Childrenís Programme 2023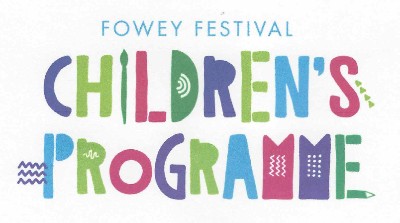 The 2023 Fowey Festival Awards for Young Writers and Artists is launched today, 9th January.

The aim of the awards is to encourage young people to engage in visual arts and creative writing to celebrate their creativity and originality.

The competition is open to all children living in Cornwall and the Isles of Scilly aged 4 to 16 on 31st August 2023. Thanks to generous sponsorship, entry is free, and prizes will be awarded.

The theme for 2023 is Celebrations!

The challenge is to produce an original picture, poem, short story or piece of factual writing. Responses can focus on any aspect of the theme Celebrations! For example, writing or artwork could celebrate a special event, person, achievement or a notable aspect of the natural world and can be a real or imaginary celebration.

The closing date for the competition is Wednesday 15th March

The results will be announced on Monday 17th April

There will be a Celebration Event on Saturday 29th April (TBC)

For full details, go to the Fowey Festival Website. Please click
here
.
********
Fowey Festival Wall Calendar 2023
There are still a few Fowey Festival 2023 calendars left, so if you didn't receive a calendar for Christmas and you still need one go to the Fowey Festival website or click here to order one.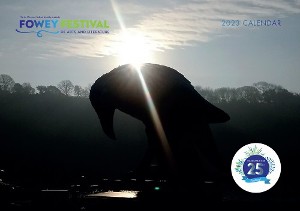 With twelve beautiful photographs depicting novels from around the world, this is the ideal calendar for any literary enthusiast, traveller, photographer or those who simply enjoy great pictures.

Calendars cost £10 or £12 including p&p within the UK.
************
Fowey Festival Short Story Competition for Adults - 2023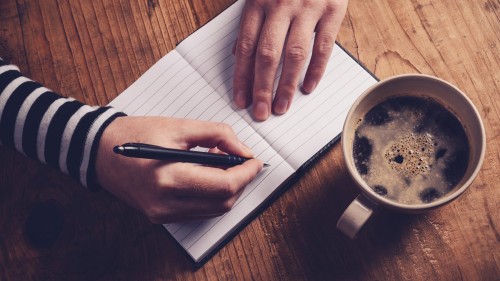 Fowey Festival launched its Short Story Competition 2023 on 7th November 2022.

Next year sees the celebration of the 25th Anniversary of the Festival, running May 12th Ė 20th, 2023. The Short Story Competition title for the 2023 competition is: Iíll Never Be Young Again. This was the title of Daphne Du Maurierís second novel, published in 1932.

Entries can be submitted online or by post from 7th November 2022 and no later than 5th February 2023 for postal entries and 5th March 2023 for electronic entries. The winner and runner-up will be announced at a celebratory presentation during the 2023 Festival.

The Fowey Festival board of trustees are delighted to announce that the winner of the 2023 competition will receive £250, with the runner-up receiving £100.

For full details of the competition rules and the entry form, please click on this link.

The Fowey Festival board of trustees looks forward to receiving your entries during this particularly special festival year.
**********
Fowey Festival of Arts and Literature 2023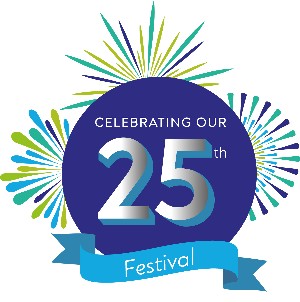 Donít forget that 2023 will see us celebrating the 25th Festival since the du Maurier Festival first launched in 1997. So many of you have been with us since the beginning, and it would be wonderful to see you in this celebratory year, so join us for a Festival to remember.
Please note the 2023 Festival dates are May 12th Ė 20th

Follow us on
Twitter: @fowey_festival
Facebook: @FoweyFestival
Instagram: foweyliterature

If you are contacting us by mail, please note our new address is:
The du Maurier Festival Society
Registered Office: 27 Hill Hay Close, Fowey, PL23 1EL.
**********




A literary festival has taken place in Fowey for many years, the first being The Daphne du Maurier Festival of Arts and Literature in May 1997. This was a community initiative which had the full support of the du Maurier Browning family and was timed to celebrate the 90th anniversary of Daphneís birth.

From then on it became a tradition that 13th May, Daphneís birthday, would always be included within the dates of the festival.

That first festival provided the pattern for the future, with du Maurier-related walks, exhibitions, talks, plays and music events. There was a national one-day conference on the subject of Daphne du Maurier and the Romance of Place, with speakers including Avril Horner, Sue Zlosnik and Helen Taylor.

This was repeated on a much bigger scale in 2007, to celebrate Daphne du Maurierís centenary, when a three-day international conference was held and concluded with a visit to Ferryside for all the delegates.

Over the years that followed the Daphne du Maurier Festival of Arts and Literature grew, under the direction of a small team of people from Restormel Borough Council led by Jonathan Aberdeen. The centrepiece of the festival was a beautiful festival village, built on land belonging to Fowey Community College just beyond Fowey Hall Hotel.

When the festival in Fowey began it was a rare and special event, which thrived through the good years of the 2000s. But, as the decade drew to a close, a huge range of literary festivals all over the country gave people a greater choice of venue, and politics and the recession began to play their part in what was to become quite a struggle for survival.

With the inception of a unitary authority in the county, Cornwall Council could no longer justify supporting the du Maurier Festival in isolation; funding was reduced and shortly after ceased. However a local group of enthusiastic people got together, incorporated themselves into a charity and the Fowey Festival of Words and Music was born.

The festival became an altogether smaller event, located in various venues around the town, and, despite misgivings from many people, both local and visitors, has proved in the last few years to be very successful and financially sound.

The festival is gently growing in strength and content, under the direction of Brenda Daly and its board of trustees, and is enjoyed by all who come.




The formula is still one of walks, exhibitions, talks, workshops, plays and music events but also includes an Art Trail, which gives local artists the opportunity to open their homes and studios to show their work. Another popular addition in the Secret Gardens Programme, through which local people open their gardens to festival goers. The festival also always makes a point of focusing on events to include children.
In 2016 the name of the festival was tweaked slightly, to reflect more accurately what the festival does, and became the Fowey Festival of Arts and Literature. Despite Daphne du Maurier's name no longer being in the festival title she is still a vital part of the proceedings.
We can now confirm that the dates of the next Fowey Festival of Arts and Literature are 12th - 20th May 2023. We will being you news of what you can look forward to and link you with the festival website, so that you can be completely up to date with all festival news.