Falmouth University: Hitchcock's Rebecca at 80 Two-day Conference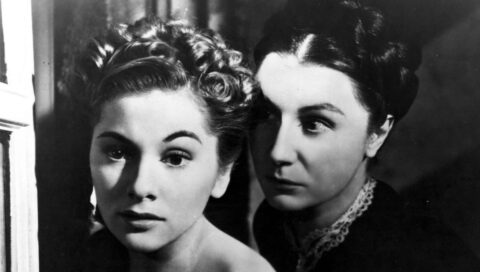 A famous still from the film - the second Mrs de Winter and Mrs Danvers, played by Joan Fontaine and Judith Anderson
Falmouth University is hosting a two-day conference on the subject of Alfred Hitchcock's film adaptation of Daphne du Maurier's most famous novel, Rebecca, on Wednesday 22nd and Thursday 23rd June 2022.
The film Rebecca, released in 1940 and often described as a romantic psychological thriller, was the first film that Alfred Hitchcock directed in the US and his first film under contract with the producer David O Selznick. It was based on the 1938 novel of the same name by Daphne du Maurier, and the screenplay was written by Robert E. Sherwood and Joan Harrison. It won the 1940 Oscar for best picture. Since then, enthusiasm for, and interest in, the book and the film have never waned.
The film passed its 80th anniversary during the pandemic. Now Falmouth University's conference on Hitchcock's Rebecca at 80 looks at a wide range of topics relating to the film, presented by an impressive list of film studies luminaries, including Professor Helen Hanson and Professor Patricia White.
Please click here to see the full programme of the Hitchcock's Rebecca at 80 Two-day Conference.
Please click here to book tickets for the conference, which you can attend in person or online.
As part of the conference, it will be possible to attend the Rebecca - 35mm Screening, with an introduction by Professor Patricia White, author of BFI Film Classics: Rebecca, at the WTW Plaza Cinema in Truro at 7.30pm on Wednesday 22nd June.
To book tickets for the film, please click here and scroll down the page to the end.
Please click here to read our review of BFI Film Classics: Rebecca by Patricia White.