A day-by-day look at the events taking place at Fowey Festival – Monday 15th May
What better way to start a Monday morning than to go on a Spring hedge foraging walk with expert Rachel Lambert. This walk sets off from Fowey Harbour Hotel at 10am.
At 11am, in the first Town Hall event of the day, Booker Prize nominated author Wyl Menmuir talks about his first non-fiction book, The Draw of the Sea. He will be in conversation with Festival favourite bestselling author Raynor Winn.
At 2pm, Rachel Lambert follows up her morning of foraging with a talk called Wild and Sweet – Celebrating Wild Flavours, based on her new book Wild and Sweet: Forage and Make 101 Seasonal Desserts. Then at 4pm, Historian and author Dr Sarah-Louise Miller talks about her book The Women Behind the Few: The Women's Auxiliary Air Force and British Intelligence during the Second World War.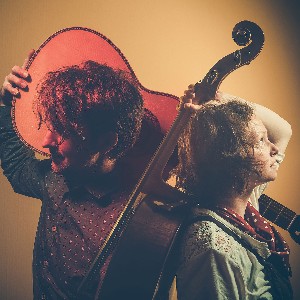 The Bookshop Band
Today's first of two evening events in the Town Hall is The Story Republic, presenting Stories from an Inland Community at 6pm. Then at 8pm, The Bookshop Band bring us a magical concert of songs inspired by books.