Fowey Festival Winter Auction 2021, Friday 26th – Sunday 28th November
Fowey Festival is raising funds to help put together a fabulous Festival in May 2022.

The auction includes a wonderful selection of items that have been generously donated by local Fowey businesses, artists, friends of the Festival and trustees. Lots include first editions, original artwork, paintings, ceramics, jewellery, trips, and much more.
The variety of items is impressive, and, for followers of the Daphne du Maurier website, there are some lovely du Maurier related items that you might be particularly interested in bidding on.
Here is a quick look at some of them.
Lot 1. Signed copy of The du Mauriers by Daphne du Maurier. 2nd Impression, 1973. A wonderful, signed second impression copy of The du Mauriers by Daphne du Maurier, published in 1972. Condition, very good, as is the dustwrapper.
Lot 3. Beautifully Illustrated du Maurier Book. Daphne du Maurier: Enchanted Cornwall – Her Pictorial Memoir edited by Pier's Dudgeon – a 1989 Guild Publishing edition in very good condition and with a very good dustwrapper.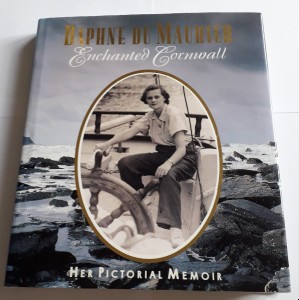 Lot 6. Set of Fowey Literary Festival programmes from 1997 – 2019. A set of programmes from the start of the du Maurier Festival, through the changes to Fowey Festival, and our last Festival in 2019.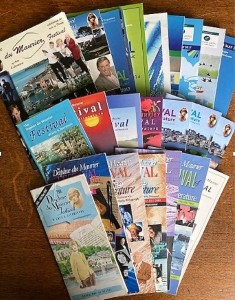 Lot 8. The du Maurier Companion by Stanley Vickers – A mint copy of this book, published in 1997. It is a listing of Daphne du Maurier's works, from novels to plays and short stories. In addition, the book includes a table of which short stories were printed under which titles. A must-have companion for any collector of Daphne du Maurier's work.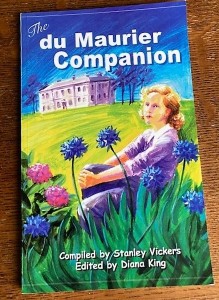 Lot 18. Festival Poster from 1997. An A4 poster from the first Daphne du Maurier Festival in 1997. Certainly a collector's item.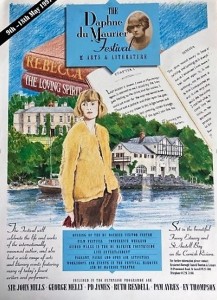 Lot 20. Programme for Rebecca at Theatre Royal, Plymouth in 2005, starring Nigel Havers as Maxim de Winter. The programme is in excellent condition.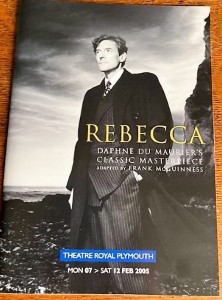 Lot 24. Three Daphne du Maurier Biographies.
Daphne: A Portrait of Daphne du Maurier by Judith Cook. A first edition, published in 1991, both the book and dustwrapper are in very good condition.
Daphne du Maurier: Letters from Menabilly – Portrait of a Friendship by Oriel Malet. A 1993 first edition in very good condition and with a very good dustwrapper.
Daphne du Maurier: Haunted Heiress by Nina Auerbach. A 2002 first edition paperback, signed by the author to its original owner. In very good condition.
We hope you'll enjoy browsing, and we look forward to some frenetic bidding, especially for some of the rarer lots. Good luck!
Click here to see all the beautiful lots on offer: https://www.jumblebee.co.uk/foweyfestivalwinterauction?mc_cid=94e7ecf1f2&mc_eid=342ef3b8ec

The auction ends Sunday, November 28th, 2021, at 6 pm. Thank you for your support. Happy bidding!