Daphne du Maurier: sur les traces de Rebecca – documentary on Youtube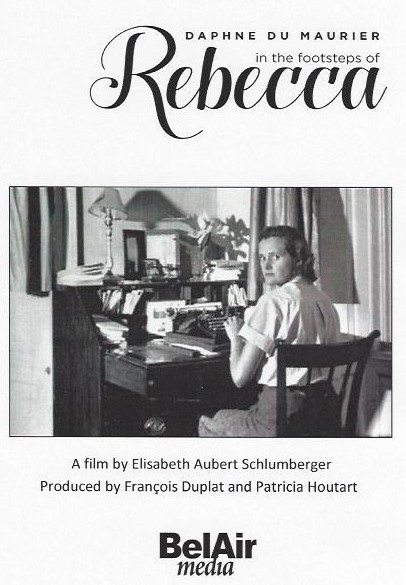 When Tatiana de Rosnay published Manderley for ever, her biography about Daphne du Maurier, in France in 2015, it was the first biography ever written about Daphne in the French language. The book was hugely successful ln France and was translated into English and sold in America, the UK, and other countries worldwide. The renewed interest in Daphne du Maurier, that was prompted by Tatiana's book, brought about the decision to produce a documentary, Daphne du Maurier: sur les traces de Rebecca, produced by Bel Air Media, in Paris, for the culture channel Arte, through whom it was screened on television in France and Germany in February 2017. The documentary was later produced in an English language version, Daphne du Maurier: In the Footsteps of Rebecca, which was and, from time to time, continues to be screened by PBS America. It is also included in the Criterion edition DVD of Rebecca as an extra and can be viewed on Youtube.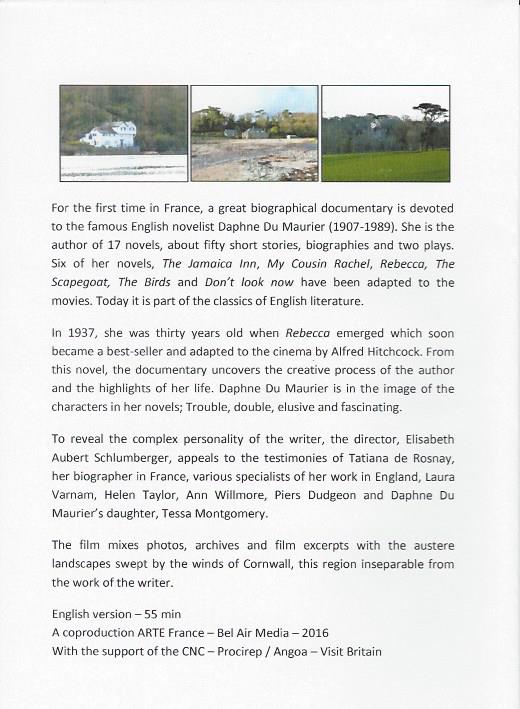 Here at the Daphne du Maurier website, we are enormously proud of this documentary. We well remember the day in April 2016 when the producer Patricia Houtart, director Elisabeth Aubert Schlumberger and their one woman sound and lighting crew, arrived in Fowey to begin filming. They were accompanied by Tatiana de Rosnay and Daphne du Maurier's oldest daughter, Tessa, ready to take part in the filming. A group of British du Maurier experts provided information, books, and ephemera to help build the picture of Daphne and took part in the filming. Later, during postproduction, there were many phone calls from Patricia and Elisabeth to Bookends of Fowey, the second hand and antiquarian bookshop in Fowey that we were running, with more questions, requests for images of books and much checking of details. Then finally, in February 2017, the British experts were invited to the film's premiere in Paris, which was undoubtedly one of our most exciting du Maurier moments ever!

Do click on the Youtube link and watch this film. We are sure you will enjoy it and find it interesting: https://www.youtube.com/watch?v=rZ7XQ5Kmz88
© Ann Willmore November 2021.