Awards for Fowey Festival Young Writers and Artists Competition 2021 – results and presentations
The winning entries for the Fowey Festival Young Writers and Artists Competition 2021 have been announced, and the presentation ceremony, attended by the winning children, parents, teachers, judges, and members of the Fowey Festival Board of Trustees, took place at Fowey Hall Hotel last Saturday afternoon, 25th September 2021.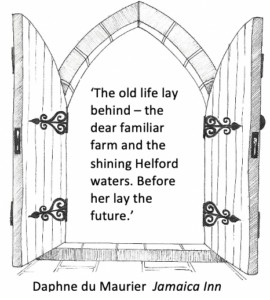 This year's challenge had been to produce an original picture, poem, or short story on the theme of Stepping Through a Door. It could be an ordinary door or one that leads to the future, the past or an imaginary world where anything can happen. All the children who entered used their imaginations to the full and came up with some wonderful entries.
As one of the judges, I found it a thoroughly enjoyable experience reading the stories written by children in Year group 3 (age 7-8) and Year group 4 (age 8 – 9). Everyone who took part gave their all and created some marvellous contributions.

To read more and to see the winning entries, please click here:
https://www.foweyfestival.com/competitions-and-awards/awards-for-young-writers-and-artists/

Ann Willmore, September 2021.