Two new Acquisitions at the British Library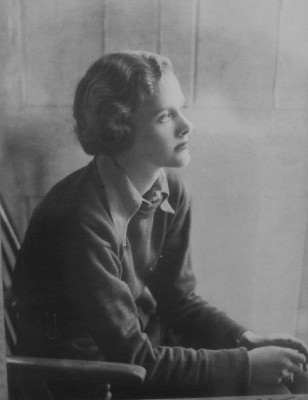 The British Library holds a copy of every book ever published in the UK. Under a law called 'legal deposit', authors are obliged to send them a copy within a month of publication. In addition, five other libraries can have copies deposited with them, and if they request a copy within 12 months of publication, there is an obligation to send it. These libraries are The Bodleian Libraries University of Oxford, Cambridge University Library, the National Library of Scotland, the National Library of Wales and the Library of Trinity College Dublin.
In addition, the British Library has a vast store of ephemeral items, including manuscripts, journals, newspapers, magazines, sound and music recordings and much more. They recently acquired two new du Maurier related items, which are fascinating and add to what we already know about Daphne du Maurier.

The first item is a five-page letter, hand-written by Daphne and dated 25 October 1942. She had received a letter from an airman called Sergeant Arnold, and this is her reply to him. It is hugely significant because Sgt. Arnold is a Prisoner of War being held at Stalag Luft III. In her letter, Daphne talks to him about her home life and reading practices, telling him that she has returned to reading Dickens and Shakespeare. She tells him about her most recent literary work, Hungry Hill, and her novels that have been made into films. Daphne explains that her husband is in the army and about living with her three children. Daphne would have written this letter during the time she was living at Readymoney Cottage. She wants to describe the area to him, but she doesn't know how much she is allowed to write in a letter.

The second item is a letter to a woman called Jocelyn. This is a single page typed letter, dated 6 August 1977. It is on Kilmarth headed notepaper, and she has signed it Daphne du Maurier. In this letter, she explains why she wrote Rebecca without naming the narrator. She also says how much she would have liked The Kings General to be made into a film or television drama.

Zoe Louca-Richards, Curator of Modern Archives and Manuscripts (1600-1950), has written a fascinating blog about these two items. To read what she has to say, please click here: https://blogs.bl.uk/english-and-drama/2021/09/two-new-daphne-du-maurier-acquisitions-at-the-british-library.htm

Zoe has also kindly permitted me to write this article for the Daphne du Maurier website.

There is a vast amount of information about Daphne du Maurier to be found at the British Library. As well as listing all her books and other associated titles, there are many articles and academic papers contained in journals. It is certainly worth spending some time familiarising yourselves with what is available: https://www.bl.uk