A new book about Platres, Cyprus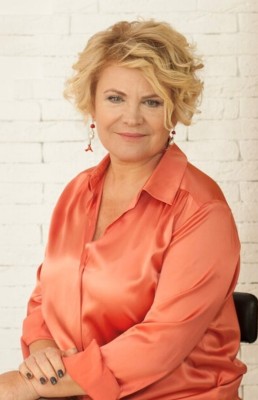 Lyudmila Budanova
We have included two articles on the website that refer to the Forest Park Hotel and the village of Platres, in the Troodos mountains in Cyprus, where Daphne du Maurier and her family stayed in 1936.

This week we have received information about a new book about the history of Platres and life there now. It is called Platres: A Royal Resort by Russian author Lyudmila Budanova. The book will be launched at the Forest Park Hotel on 21st August at 6pm and is published in Russian, Greek and English.

While the book references Daphne du Maurier, it is a book about the village and its surrounding area rather than about the notable people who have visited there.

Availability in the UK is uncertain at the moment. If I can clarify this, I will add details to this article.
20th September 2021: I can now confirm details of how you can buy a copy of Platres: A Royal Resort by Lyudmila Budanova. She is hoping that her book will be available via Amazon at some point, but in the meantime, she is willing to send books out to people if they contact her directly by email. The book costs 15 euros plus shipping. If you would like to buy a copy of Lyudmila's book, please contact me via the Daphne du Maurier website email info@dumaurier.org, and I will send you Lyudmila's email address so that you can contact her direct to buy the book from her.


The articles relating to Platres and The Forest Park Hotel on our website are:
Platres: A Royal Resort by Lyudmila Budanova - reviewed by Ann Willmore https://www.dumaurier.org/menu_page.php?id=189
A short account of Daphne du Maurierís life and works 1907-1989 https://www.dumaurier.org/menu_page.php?id=156
and
Last night I dreamt I went to Platres again https://www.dumaurier.org/menu_page.php?id=187
or

To read more about the book in an article in the Cyprus Mail:
https://cyprus-mail.com/2021/08/15/past-glories-of-platres-feature-in-new-book/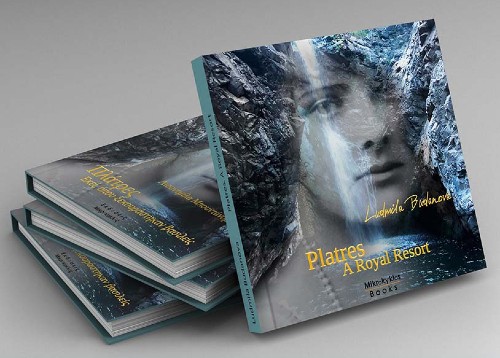 Copies of the book, Platres: A Royal Resort