Daphne du Maurier Society of North America – August meeting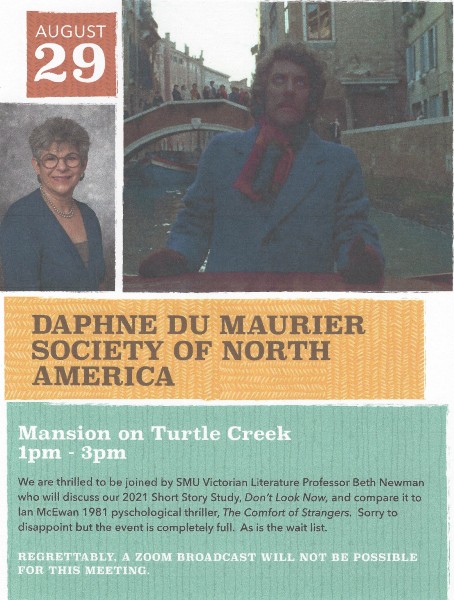 The Daphne du Maurier Society of North America's meeting, which takes place on Sunday 29th August at 1pm, is fully booked, and the waiting list for cancellations is also full. So, this is a reminder for all those who have secured a place.

This event is the 2021 Short Story Study. SMU Victorian Literature Professor Beth Newman will discuss Daphne du Maurier chilling short story Don't Look Now and compare it to Ian McEwan's 1981 psychological thriller The Comfort of Strangers.

On this occasion, it will not be possible to join the meeting via zoom.

We hope everyone who attends has a great afternoon, and we look forward to hearing about the event afterwards.