Daphne du Maurier Reading Week 10th – 16th May 2021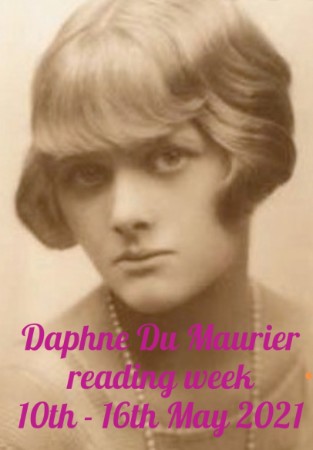 Daphne du Maurier Reading Week begins today. For the third year running, book reviewer and blogger Heavenali will be hosting, and she has lots of ideas about how you can take part no matter how much or little time you have. This event always takes place during the week of Daphne's birthday on 13th May. Heavenali shares her birthday with Daphne du Maurier, so that makes the week extra special. Find her on Twitter at @Heather_ali and https://heavenali.wordpress.com
This year Ali has chosen to read The King's General – an historical novel set during the English Civil War and The du Mauriers, a novel-like biography of the du Maurier family. She has also bought a copy of The Loving Spirit but will probably not have time to read her third choice within the week!

As ever, Ali is looking forward to seeing what everyone else reads this week and would appreciate people using the hashtag #DDMreadingweek on Twitter – so that she doesn't miss your photos and blog links. She endeavours to read all the blog posts that come in and comment where she can. She asked that you prod her if you think she has missed something. Ali genuinely loves seeing all your posts.
If you don't have time to read a Daphne du Maurier book during this week, here are Ali's suggestions to enable you to join in anyway:
1. Share some photos of your Daphne du Maurier book collection on Twitter or Instagram using the hashtag.
2. Listen to the brilliant Backlisted podcast about The Breaking Point
3. Watch the BBC documentary with Daphne at home at Kilmarth – first shown in 1971. It is on BBC iPlayer for those of you in the UK
.
4. Watch one of the Rebecca films
5. Watch the film of My Cousin Rachel
6. Read one short story
7. Read the blog posts that will be popping up over the next week or so – and get inspired for later in the year or even next #DDMreading week.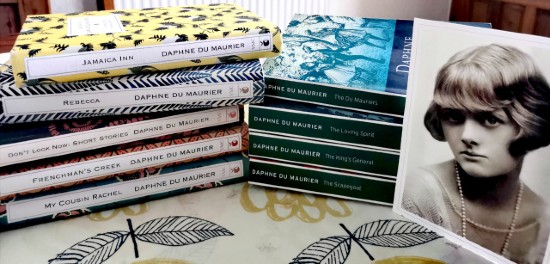 So, all we have to add, here at the Daphne du Maurier website, is thank you, Heavenali, you are a star. Enjoy the week, everyone, and happy reading.