Announcing Daphne du Maurier Reading Week 2021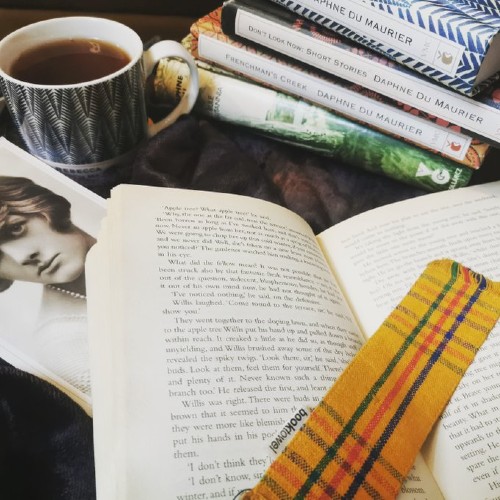 For the third year running, book reviewer and blogger Heavenali will be hosting the Daphne du Maurier Reading Week. This event always takes place during the week of Daphne's birthday on 13th May, so this year's Reading Week will take place from 10th – 16th May. Heavenali shares her birthday with Daphne du Maurier, so that makes the week extra special.

Here is what Heavenali has to say:
Daphne du Maurier seems to have a special place in the hearts of many readers – it always touches me how loved she still seems to be. So, let's break open the books, settle down with tea and cake and for one week celebrate the life and work of a unique writer.
There won't be a blog post from me every day – that might be a good thing! I can't ever manage that level of content in a week – but I will be reading and reviewing two or three books, I hope, and I always love to see what other people are reading and reviewing.
I feel as if May has nearly crept up on me without my noticing, and so last night, I ordered a couple of books, The King's General and The du Mauriers, to go with the Letters from Menabilly that I have been meaning to read for two years. With those books and the temptation to read Rebecca for the third time, I will have plenty to choose from when the time comes. My Daphne du Maurier reading last year was so good – I feel like this year can't possibly match it – I hope I am wrong.
I have a dedicated page for last year's #DDMreadingweek – where there are links to lots of people's reviews if you're in need of inspiration. Nearer the time, I will take the page down to make way for a new page – so it won't be there forever.
During the first two years, the reading week has been a lot of fun, with many people joining in, so this year look out for the details as they come through, and join in. You can read novels, short stories, biography or letters, anything goes.
Here is a link to the home page of Heavenali's blog so that you can have a look and get ready for the reading Week:

https://heavenali.wordpress.com/