Susan Hill named in Queen's Birthday Honours list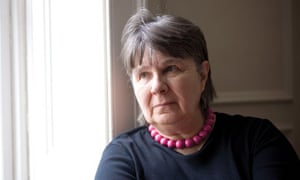 Susan Hill is among those named in this year's Queen's Birthday Honours list, which was announced a little late this year because of the pandemic. Novelist Susan Hill has been made a dame for her services to literature. On receiving the news, she said
"I was very surprised but pleased too, of course. It is lovely for me and for books and readers and writing and writers".
Dame Susan Hill, who is 78, was appointed Commander of the Order of the British Empire (CBE) in the 2012 Birthday Honours. She is a writer of fiction, non-fiction and children's books. Her works include The Woman in Black, The Mist in the Mirror, Mrs de Winter and I'm the King of the Castle, which won the Somerset Maugham Award in 1971. Probably her most famous novel, The Woman in Black, was published in 1983 and turned into a play in 1987 where it continues to run in London's West End (pandemic permitting). It was made into a film by Hammer Film Productions in 2012.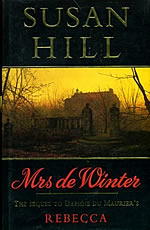 Of course, here at the Daphne du Maurier website, our thoughts turn to Susan Hill's novel Mrs de Winter, a sequel to Rebecca, published in 1993. In this novel, Susan cleverly brings Maxim and his wife back from self-imposed exile, where the second Mrs de Winter believes happiness can be found at last. However, with her own skilled storytelling and using strands from Daphne du Maurier's original Rebecca notebook, Susan Hill brings the story to a devastating conclusion.
We offer Dame Susan Hill, our warmest congratulations.