Countryfile Magazine takes us to the Hartland Peninsula, one of the film locations for Rebecca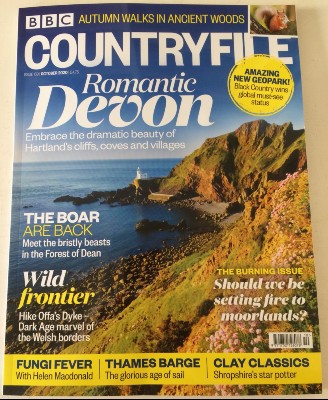 The October 2020 issue of Countryfile Magazine includes a fascinating six-page article about the film locations in the area known as Devon's Hartland Peninsula, which stretches from the pretty fishing village of Clovelly to Welcombe on the Cornish border. Examples of films and TV programmes that have used this stunning location include the BBC series Malory Towers, the 2018 film The Guernsey Literary and Potato Peel Pie Society, the 1995 film Sense and Sensibility and the BBC's drama series The Night Manager. But we are most fascinated by the Hartland Peninsula because it was here, at Hartland Quay, that one of the most important scenes in Rebecca was filmed. The scene is, of course, the one where a ship runs aground in the bay below Manderley. A diver is sent down to look for damage to the ship. Instead, he finds Rebecca's boat on the seabed, with a body on the floor of the cabin. This scene alters the entire perception of the story and sends the reader or viewer in a whole new direction.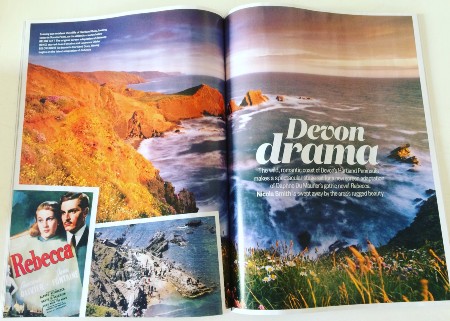 Do get a copy of this magazine if you can, the article, written by Nicola Smith, Is fascinating, the photographs are beautiful, and it brings us a step closer to 21st October when we finally get to see the new film of Rebecca.
Cranborne Manor and Mapperton House in Dorset, and Hatfield House in Hertfordshire are among other locations that feature in the Netflix adaptation of Rebecca, which stars Lily James and Armie Hammer.
Nicola Smith, an ardent fan of Daphne du Maurier, has just published her first novel, set in Cornwall, and called A Degree of Uncertainty.