Fowey Festival September 2020 – tickets now on sale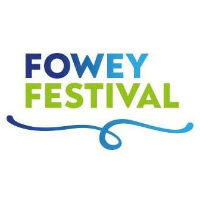 Tickets are now on sale for the postponed 2020 Fowey Festival of Arts and Literature. Following the postponement of this year's festival, to the autumn, the board of trustees are delighted to be able to announce that many of the speakers who had been booked for May are rescheduling to the autumn, and tickets for those events are now available.
Michael Portillo will not be available to attend in September, so he is going to join the Fowey Festival for a special evening in December. His event, Life: A Game of Two Halves, will take place on Thursday 17th December, 8pm – 9.30pm, at Fowey Parish Church. Tickets will be £16.
Further events taking place at the September Festival will be announced during the coming weeks.
For more details, please go to the Fowey Festival website at https://www.foweyfestival.com/
Also, to remind you that as a non-profit charity, the Covid -19 pandemic has come at a very inopportune moment for the Fowey Festival, causing considerable financial problems and genuine concerns for its future.
In order to protect the festival, please consider making a donation here:
https://uk.virginmoneygiving.com/charity-web/charity/displayCharityCampaignPage.action?campaignId=11702