My Cousin Rachel - the ongoing mystery about Rachel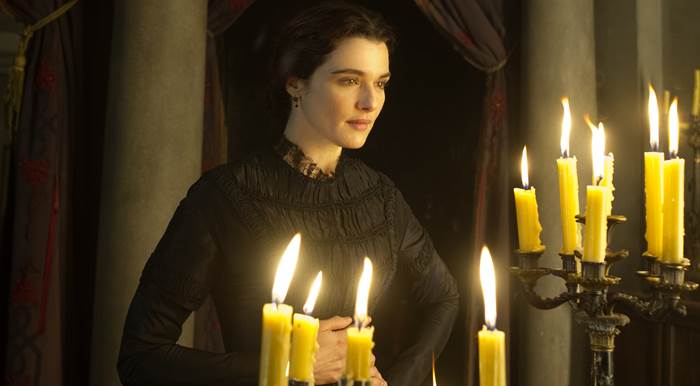 The television screening of the 2017 film My Cousin Rachel, starring Rachel Weisz in the titular role, has inevitable prompted viewers to ask questions. Was Rachel good or evil, angel or devil, saint or poisoner, Ambroseís grieving widow or his murderer?
Anyone who knows the story of My Cousin Rachel well will realise that the film ended very differently to the novel, and yet cleverly achieved the same result, which is that nobody knows the answers to those questions. The novel and the film are both crafted in such a masterful way that as you read or view you waver back and forth, liking Rachel then disliking her, trusting then doubting her, sympathising and then blaming her, while Philip is sweet and young, then naively foolish, justifiable worried then stupidly overreacting. Who can you trust? What can you believe?
My Cousin Rachel has been discussed in many articles over the years, and there has been much speculation about the character of Rachel. The most recent article attempting to explain the end of My Cousin Rachel was written by Christopher Weston and published only yesterday.
Read it at this link https://www.hitc.com/en-gb/2020/02/20/my-cousin-rachel-ending-explained-2017-film-rachel-weisz/.
It has already received responses from viewers of the film.
When Rachel Weisz took on the part of Rachel, she decided in her own mind whether her character was guilty of murdering Ambrose or not and took on the role with that decision made. She will never tell anyone what her decision was. Daphne du Maurier wrote the novel in 1951, whenever anyone asked her about Rachel, she said that she really didnít know if Rachel was an angel or a devil!
We can all have our own opinions, we can change our minds over and over again, but we are never going to know for sure.