Flora Watkins talks about her long-lasting obsession with Daphne du Maurier's work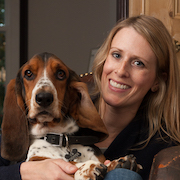 Flora Watkins
Writer and journalist Flora Watkins has written a beautiful full-page article in which she reveals her long-lasting obsession with Daphne du Maurier's macabre yet seductive work. Written to coincide with the fiftieth anniversary of Daphne's novel The House on the Strand, Flora's article is published in the October 2019 edition of Harper's Bazaar.

You will remember that Flora wrote an article for Country Life Magazine, to commemorate the 80th anniversary of Daphne's most famous novel, Rebecca, in May 2018. You can still read that article by going to this page and downloading the Pdf http://www.dumaurier.org/menu_page.php?id=141

To read Flora's latest article, you will need to buy a copy of Harper's Bazaar, which is of course edited by Justine Picardie, another very strong follower of Daphne du Maurier's work, and author of the novel Daphne.
@BazaarUK