Pune International Literary Festival (PILF) 2019 to highlight Daphne du Maurier as their featured writer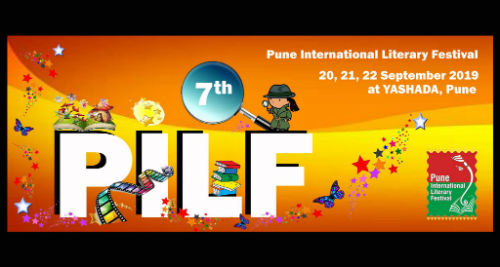 Living, working and running the Daphne du Maurier website in Fowey, the heart of Daphne du Maurier country, it is easy to find something that relates to Daphne du Maurier every single day. But it is always a delight to hear news from places across the world who are just as interested in her work as we are. So, it is will huge pleasure that we can report on the imminent start of the 7th Pune International Literary Festival, taking place from the 20th – 22nd September at the Yashwantrao Chavan Academy of Development Administration in Pune, India.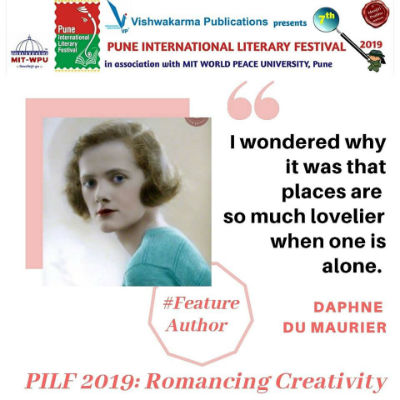 Manjiri Prabhu, author, founder and director of the festival has announced that the social theme of this year's festival is 'Save Our Earth' with the focus on climate change. She went on to say that the celebrated author exhibition is on paranormal and mystery romance writer Daphne du Maurier, who has written some masterpieces in her lifetime. The author exhibition will give the attendees a peek into a mystery writer's life and writings.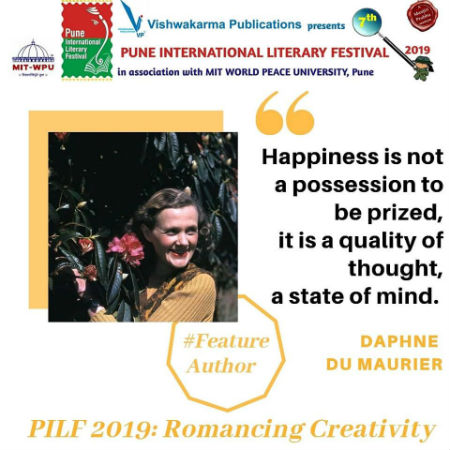 As in previous years, the festival will provide a platform for debut authors in the session "WhyBuyMyBook?". While walk-in attendees will be able to listen to authors reading from their books at the Caravan-By-The-Tree event. A children's stream called "Treasure Island" with interactive sessions for children above eight years of age has been planned.
The festival has collaborations with the Salzburg Global Seminar and Literature Across Frontiers with the participation of French, Portuguese and Austrian authors among others.

A couple of documentary screenings around the theme of the festival have also been planned.
https://www.hindustantimes.com/pune-news/pune-international-literary-festival-2019-to-focus-on-climate-change/story-fFqFJLz1NPuCVWmwGOHchO.html