Official launch of this year's Fowey Festival programme – Saturday 16th March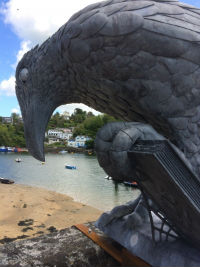 You are invited to the 2019 Fowey Festival programme launch on Saturday 16th March at 2pm at Berrills Yard, Fowey. To mark the launch of the programme a birthday party, with birthday cake, is being held at Berrills Yard, Fowey to celebrate Isla, The Rook with the Book sculpture unveiled a year ago. Two large cakes are being baked by Niles a local baker in Fowey.

A free Festival bag containing a copy of the 2019 programme will be given to everyone who attends.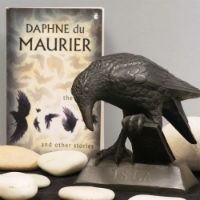 To add to the celebrations the sculptors of Isla, Thomas and Gary Thrussell, will be launching a competition, "Find the Rook". Six resin replicas of The Rook will be secreted around Fowey with a letter, entrants need to find all six and complete the anagram and entry form.

Full details can be found at https://thrussells.com/.
The winner will receive one of the Rooks valued at £150.
Please do come along and join in the fun. Copies of the programme will be given away at the event or click on this link https://www.foweyfestival.com/download-the-programme/

Box Office Opens 15th March 9.00am
01726 879 500