Daphne du Maurier's literary agent celebrates 120 years of business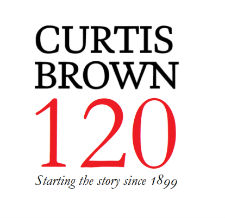 From the beginning of Daphne du Maurier's writing career Curtis Brown has been her literary agent. This year Curtis Brown celebrates 120 years of business, having been founded by Albert Curtis Brown in 1899, making them one of the oldest literary agents in Europe. During this celebratory year Curtis Brown are looking back at the many talented writers that they have represented from the earliest days to the current authors whose work they represent.

An interesting blog that they posted on 6th February talks about new authors who's first novels Curtis Brown placed with publishers in 1930. This list includes Nancy Mitford, Kate O'Brien and our very own Daphne du Maurier. Daphne's first novel was, of course, The Loving Spirit, which Curtis Brown placed with William Heinemann, who in turn published the novel in February 1931.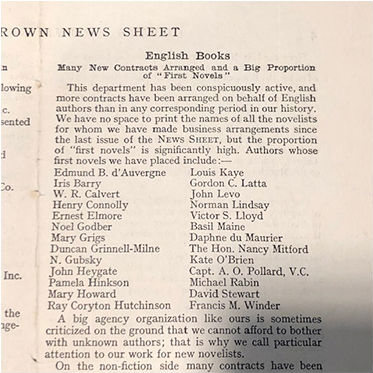 An extract from the Curtis Brown archives, showing Nancy Mitford, Kate O'Brien, Daphne du Maurier and others in a 1930 listing

To read more of this fascinating blog click on this link https://www.curtisbrowncreative.co.uk/from-nancy-mitford-to-daphne-du-maurier-great-curtis-brown-debut-novels-from-1930/