Three great du Maurier related events in today's Fowey Festival programme
There are three great du Maurier related events in today's Fowey Festival programme. Polly Gregson talks about Castle Dor on behalf of the Q Fund; Laura Varnam returns with her popular du Maurier Storytime and Helen Doe and Sean McLaughlin tell us about the plans to rebuild the Jane Slade. There are a small number of tickets still available so do go along and enjoy at least one of these events.
At 2pm this afternoon in Fowey Town Hall Polly Gregson, a young writer and Royal College of Art graduate will be talking about Castle Dor, the novel which Sir Arthur Quiller-Couch began and Daphne du Maurier completed, and which is a retelling of the local legend of Tristan and Iseult. This event takes place on behalf of the Sir Arthur Quiller-Couch Memorial Fund, also known as the Q Fund
At 4pm, also in Fowey Town Hall, Dr Laura Varnam returns with her very special event du Maurier Storytime. So, go along, enjoy a cup of tea or coffee and relax while Laura reads some of Daphne du Maurier's wonderful words to you. I know Laura has really enjoyed planning this event and choosing the pieces that she is going to read and that the afternoon is going to be an absolute treat.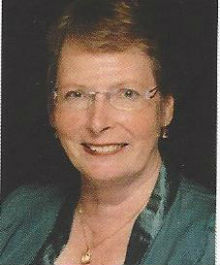 At 6pm, again in Fowey Town Hall, Dr Helen Doe and Sean Mclaughlin will be talking about the very interesting and exciting plan to recreate the Jane Slade, the ship that inspired Daphne du Maurier when she wrote her first novel The Loving Spirit. Helen will explain the importance of the original Jane Slade and Sean will talk about the idea behind the project to build a ship in the style of the Jane Slade and the plans to make it succeed.
We would like to thank Jamaica Inn for sponsoring all the du Maurier related events at this years festival.