Fowey Festival of Arts and Literature 2017 began today
The Fowey Festival of Arts and Literature began today.
It is the 21st literary festival to take place in Fowey so it is a very special year for everyone working to put on the events and for people attending. Some of you will have been to every festival from the very beginning. Join in and enjoy some of the events on offer in this years fabulous and varied programme. For followers of Daphne du Maurier there will be lots of treats throughout the week, while people with other interests will also find plenty to do.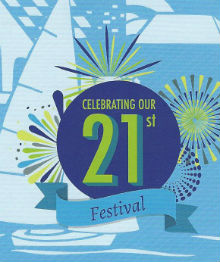 Please let us know what you think about the various festival events. You can contact us via the website forum or via Facebook or Twitter. We would love to hear your thoughts and to share them with other festival goers.