Du Maurier events taking place at the Fowey Festival of Arts and Literature 2017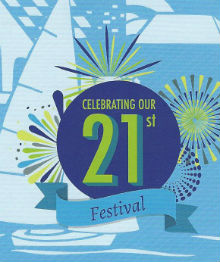 The programme is on-line and copies have been sent out to everyone on the mailing list so now we can take a good look at what promises to be an excellent Fowey Festival of Arts and Literature. This special 21st year of the Festival is returning to a programme which includes many more Daphne du Maurier-related events than we have seen in recent years, which is good news for all her dedicated followers, whether they have been coming to the Festival from the beginning or for newcomers just discovering it and Daphne.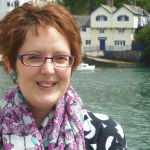 It has become a Festival tradition for Dr Laura Varnam to lead some informal reading groups and this year the books under discussion will be The Scapegoat on Sunday 7th May at 11am and The Flight of the Falcon on Wednesday 10th May at 9.30am. Both these events will take place at Fowey Hotel. Book as soon as you can because these events are always popular and sell out very quickly.
Polly Gregson will be in the Town Hall on Monday 8th May at 2pm with her talk The Journey to Castle Dor, in which she will discuss the novel that Sir Arthur Quiller-Couch began and Daphne du Maurier completed.
This event is held on behalf of the Q Fund.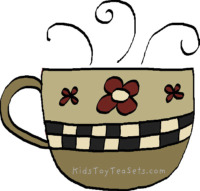 Monday 8th May at 4pm in the Town Hall is du Maurier Storytime. This will be such a treat; what could be better than enjoying a cup of tea or coffee, whilst Dr Laura Varnam reads du Maurier to us? We can't wait to find out which stories Laura will choose this year.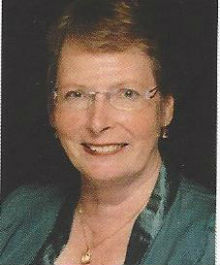 Helen Doe, who has been a popular speaker at many Festivals over the years, will be presenting the talk, I, too, will find my Ship: Daphne du Maurier's Passion for the Sea, on Sunday 7th May at 6pm in the Town Hall. Then, on Monday 8th May at 6pm again in the Town Hall, she will be taking part in a very exciting event with Sean Mclaughlin - Recreating Daphne's Inspirational Ship: The Jane Slade Project. Helen will talk about the importance of the original Jane Slade and then they will describe the plan to build a ship in her style and what her uses will be in the 21st century. This is going to be a major community project and people attending this event will be at the very beginning of this amazing venture.

| | | | | |
| --- | --- | --- | --- | --- |
| | | | | |
Avril Horner and Sue Zlosnik return to the Festival again this year. These popular academics and du Maurier experts will be in conversation with Professor Helen Taylor in Daphne du Maurier and History, on Wednesday 10th May at 11am in the Town Hall. Daphne was fascinated by the history and spirit of Cornwall and this discussion will look at her fictional and biographical writings exploring her treatment of histories of family, place and literary tradition in Cornwall and beyond.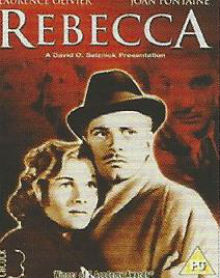 As a special 21st Festival treat the film of Rebecca starring Joan Fontaine and Laurence Olivier will be shown on Wednesday 10th May at 8pm in the Town Hall. This classic film, which was released in 1940, was directed by Alfred Hitchcock and produced by David O Selznick.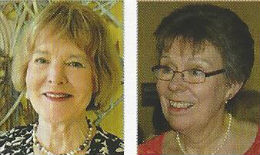 Another 21st anniversary treat will be the event which takes place at 2pm on Thursday 11th May in the Town Hall. Lynn Goold, who is a member of the Festival board of trustees and for many years ran the Tourist Information and Literary Centre in Fowey, and Professor Helen Taylor, who has always been closely involved with the running of the Festival, have both attended every festival from the very beginning. Their event is called Twenty Years of the du Maurier Festival and we look forward to hearing them reminisce about some of the wonderful festival moments as they look back over twenty years.
A very important part of the Festival has always been the walks and this year is no exception. The du Maurier-related walks are as follows:
Saturday 6th May, 11am - A Tale of Two Rivers, led by Mark. This walk includes St Winnow Church, where Angela du Maurier is buried.
Sunday 7th May, 10am - Rebecca walk led by Lynn. This walk takes in Polridmouth Cove, the Gribbin Head, Polkerris and Tregaminion Chapel.
Sunday 7th May, 10.30am – Bodinnick Byways, led by Helen. This walk begins at the Old Ferry Inn, opposite the du Maurier family home, where Daphne wrote The Loving Spirt, The Progress of Julius and some of her short stories.
Wednesday 10th May, 10.15am and Thursday 11th May, 2pm – du Maurier's Fowey, led by Lynn or Dawn. During this walk you will get to see some of the places where Daphne du Maurier lived and the sights that inspired her, illustrating her fictional use of the town.
Friday 12th May, 10.30am – Tywardreath to Par, led by Lynn. This walk will take in the landscape of The King's General, The House on the Strand and Rule Britannia.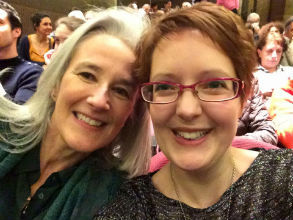 On Friday 12th May, as we approach the end of the week, the two most exciting du Maurier-related events will take place. In the Town Hall at 11am best-selling novelist, author of Sarah's Key and of Manderley Forever, Tatiana de Rosnay will be in conversation with Dr Laura Varnam. Tatiana's biography of Daphne du Maurier was published in France in 2015 to great acclaim and we are very happy to say that it will be published in English in the US on 18th April and in the UK on 1st May. This superb biography of Daphne du Maurier is written with great insight and genuine affection, the author having been inspired by Daphne since she first read and re-read Rebecca as a child. You might think you know all about Daphne but Tatiana will draw you in and encourage you to look at her in a new light, broadening your understanding of her. Tatiana's book has been described as the novel of Daphne's life. This is going to be a very popular event so buy your tickets as soon as you can.
At 4pm, on Friday 12th May, again in the Town Hall, is the UK Film Premiere and Panel Discussion of Daphne du Maurier: In the Footsteps of Rebecca. This is going to be the most exciting Festival event ever. Tatiana's biography had a huge impact in France and interest in Daphne grew and grew. Patricia Houtart the Producer and Elisabeth Aubert Schlumberger the Director of the film came to Fowey last year early in the filming process, their remit being to make a documentary about Daphne du Maurier for the French culture channel Arte, to be shown on French and German television. The film was completed earlier this year and premiered in Paris in February. The following weekend the film was shown on French and German television amid huge excitement. Now we are fortunate enough to be able to see the film too. The event will begin with a panel discussion lead by Professor Helen Taylor; members of the panel will be Patricia Houtart, Elizabeth Aubert Schlumberger, Tatiana de Rosnay and Dr Laura Varnam. The film features interviews in English plus commentary in French with English subtitles. Again this is going to be a very popular event so buy your tickets as soon as you can to avoid disappointment.
| | | |
| --- | --- | --- |
| | | |
The du Maurier events at this year's Festival have been sponsored by Jamaica Inn, to whom we extend our thanks.