BBC Four documentary about Virago to be shown in late October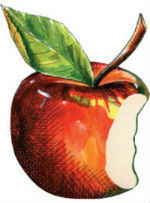 Virago is currently the publisher for Daphne du Maurier and has brought almost all of her work back into print during the last 15 years.
As part of the BBC's Love to Read campaign, which is running on television and radio this autumn, BBC Four is presenting Virago: Changing the World One Page at a Time.
The documentary will look back at the history of the publishing house and its remit to focus on women's literature. Virago was established in June 1973, when it held its first board meeting with directors Carmen Callil and Rosie Boycott and Marsha Rowe of Spare Rib fame. Its aim was, and still is, to champion women's talent and reclaim women's literature.
Current Virago writers, including Margaret Atwood, Sarah Waters and Sarah Dunant, will contribute to the programme, as will Carmen Callil and feminist historians Professor Sheila Rowbotham and Catherine Riley.
The programme is due to air on Monday 31st October at 10pm on BBC Four.