Jamaica Inn, Rebecca, Frenchman's Creek
Since 2003 Virago has been publishing the works of Daphne du Maurier and now all her books are back in print. During that time views about Daphne's writing have changed a lot. She is no longer thought of as a romantic novelist but is now widely read, increasingly studied and has undergone a complete reappraisal. Her reading audience has widened and she now has genuine cross-generational appeal.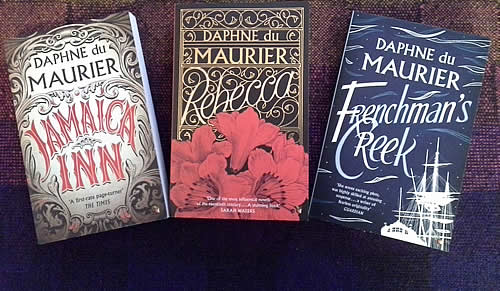 This summer Virago will publish new editions of three of du Maurier's most famous titles, with two very different looks: bold, gothic covers for her younger audience and elegant, sophisticated covers for her core readership. These six new paperback editions will be published on 16th July 2015.