The Birds and Donít Look Now - New cover designs from Virago
Virago is to publish two of Daphne du Maurierís best-loved and most spine-tingling short story collections as Virago Modern Classics designer hardbacks.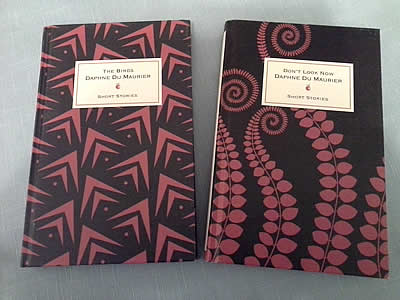 Both The Birds and Other Stories and Donít Look Now and Other Stories will come with covers by award-winning textiles designer Neisha Crosland. These two new hardback editions will be published on 1st October 2015.