Carmen Callil, founder of Virago Press, has died aged 84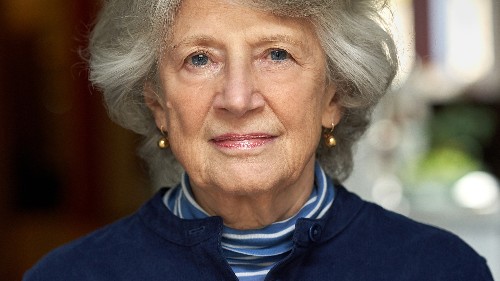 Carmen Callil in 2019

It is will sadness that we bring you the news that Carmen Callil, founder of Virago Press and champion of female writers, died on Monday, 17th October, aged 84.

Carmen was born in Melbourne, Australia, in 1938, and educated at the same convent school as Germaine Greer, a time she described as her 'purgatory'. Having graduated from Melbourne University, she immediately left Australia and travelled to London. The year was 1960. Initially, Carmen struggled to carve a worthwhile career. However, she got into publishing as a book publicist for Panther and then worked for Antony Blond and Andre Deutsch, building on her knowledge and understanding of the world of publishing.

Her involvement with the feminist magazine Spare Rib, and the appalling lack of representation for women writers by publishers, inspired Carmen to found the feminist imprint Virago in 1973. From the very beginning, Virago's mission was to champion women writers and bring them to the widest possible readership around the world, an ethos it maintains to this day.
With Virago, Carmen revisited the works of Willa Cather, Rebecca West, Antonia White and many others, bringing their work back into focus. She also supported contemporary writers, bringing us such names as Margaret Attwood, Maya Angelou and Angela Carter. Virago continues to bring the works of brilliant women writers to us in the form of such writers as Megan Abbott, Monica Ali, Sarah Waters and a host of others.

In 1982 Virago was bought out by the Chatto, Bodley Head and Cape group. Carmen remained on the Virago board but moved over to become managing director of Chatto and Windus, where she continued to support women writers. Eventually, in 1995 she cut her ties with Virago, which was sold to Little Brown, where it still remains.

Carmen Callil served as a member of the Booker prize committee. She was a fellow of the Royal Society of Literature and was made a Dame of the British Empire in 2019.
Virago Press is, of course, the publisher of our very own Daphne du Maurier's works.