The Creek by L.J. Ross Ė A great new Summer read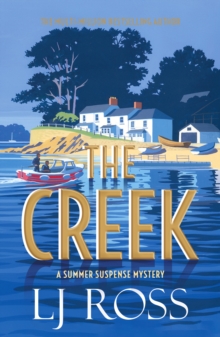 Cornwall is an extraordinary place; one could almost say magical. There are many contrasts, from moorland to the old tin mining country; the North and South coasts very different from each other, and many beautiful villages and towns. The whole generated by a fascinating history and folklore, making it different from the rest of Britain.
Within the magic of Cornwall is one particular location that is perhaps even more beautiful than the rest; the area around the Helford River and Frenchmanís Creek. Driving through the winding lanes around the Helford, you catch glimpses of the river through the trees, the sunlight dappling and catching the light on the water. Likewise, walking along the banks of Frenchmanís Creek on a sunny afternoon, with no one else around, you would not be surprised to see a pirate ship hidden in the creek among the leafy trees that bow right down to the water.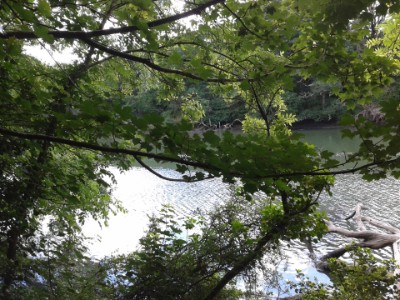 A summer afternoon at Frenchman's Creek

This is why the Helford River and Frenchmanís Creek are such idyllic places for artists such as Kurt Jackson and writers, including our very own Daphne du Maurier. Click here for a review of Frenchmanís Creek.
So, it is with great pleasure that, we bring you news of a brand new novel set in Frenchmanís Creek. The Creek by L.J.Ross is the second book in her Summer Suspense Mystery series. The first book, The Cove, is also set in Cornwall and is well worth reading. The Creek is a contemporary novel filled with twists and turns, making it a book that is impossible to put down. The story quickly brings you to the Helford Estuary, where a series of unexpected events draw you into the story as it unfolds along the banks of the river and Frenchmanís Creek. Fast-paced and suspenseful, without being too scary, this is the perfect Summer read.
The Creek by L.J. Ross, published on 4th August 2022 by Dark Skies Publishing, UK.
Ann Willmore, August 2022.