Women's Prize for Fiction - Colour Edition t-shirts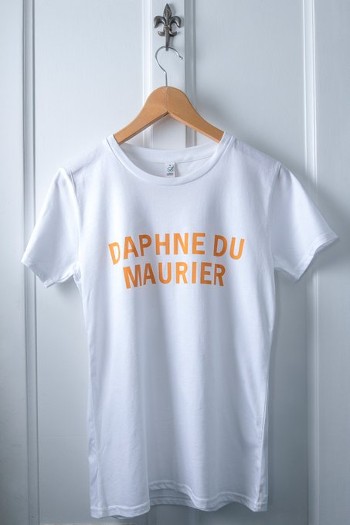 Last year we told you about the Women's Prize Trust's collaboration with Girls on Top to produce some beautiful t-shirts with the names of exceptional women writers on them.

Now, as part of their mission to champion women writers on a global stage, the Women's Prize for Fiction is introducing four new colourful special editions of their best-selling tees, with your favourite author's names in bright colours. The choice of authors is Agatha Christie, Daphne du Maurier, Nora Ephron, and Virginia Woolf.
The new colourful special edition of their Daphne du Maurier t-shirt has an orange font and is now also available in a new fitted style.
• Orange text on a white t-shirt made from 100% organic cotton.
• GIRLS ON TOPS × WOMEN'S PRIZE logo on reverse of collar.
• Available in S, M, L.
• £28.00 + p&p.
• Dispatched within 5-10 working days.
• Created as part of a collaboration with Girls on Tops tees.
Profits from each sale will go towards the Women's Prize Trust's work championing women writers on a global stage.

Please click here for further information and to place your order.
https://shop.womensprizeforfiction.co.uk/collections/womens-prize-colour-edition-tees