A Magazine Article About Daphne du Maurier and her French Ancestors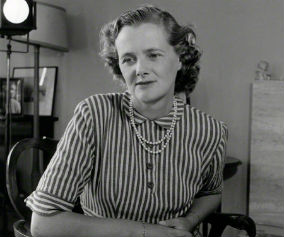 The June edition of the magazine La Vie Mancelle & Sarthoise includes a four-page article, with a number of photographs, about Daphne du Maurier and her French ancestors. The article, written by Bernard Hinault, is called Du Château des Rêves au lieu-dit des réalités, which translates into English as From the Castle of Dreams to the Place of Realities. It describes the long search, from 1955 to 1961, that Daphne undertook to find out about her French ancestors.
This is what Wikipedia tells us about La Vie Mancelle &Sarthoise magazine:
La Vie Mancelle & Sarthoise
is a print magazine founded in Le Mans in 1959. It is the oldest departmental magazine in France. The purpose of the magazine is to publish local historical articles on the city of Le Mans, Sarthe and even the former province of Maine. But there are also topics on heritage, sport or Mancelle culture. The magazine is published by the Cultural and Tourist Association of Le Mans and the Region (A.C.T.M.R.). It is distributed throughout the Sarthe. Since February 24, 2014, the editorial staff of the magazine has been meeting on rue de Degré in Le Mans.