A Look Back at Fowey Festival 2022

After missing two years because of the pandemic, Fowey Festival returned earlier this month, and what a splendid festival it was. It was such a joy to see regular festival goes returning to Fowey and new faces joining us. Festival Director - Brenda Daly, Chair of the trustees - Lynn Goold and her team of trustees, stewards and volunteers all ensured that the festival was a success, and everyone enjoyed themselves. I have to say at this point that Lynn and Brenda have such a breadth of knowledge between them, and they are the two people we should be thanking for making this festival a reality, though, of course, they had lots of help from many of the other trustees along the way.
As has become a tradition, the Royal Fowey Yacht Club opened their doors to the festival. This enabled everyone to have a base for the ticket office and the Waterstones Festival Bookshop. It also provided a place for locals and visitors alike to enjoy a coffee or something to eat and meet up with friends. The weather was a little mixed, but this is Cornwall, and we could cope with a bit of rain or a chilly morning because much of the festival was warm and bathed in sunshine.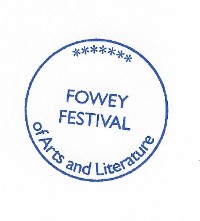 Another big thank you needs to go to the Waterstones team. Waterstones are the principal booksellers at literary festivals throughout the UK. They have such a strong relationship with the publishing houses that they can guarantee a great range of stock, offering the core books for an individual festival's needs. They also provide a comprehensive range of associated and currently popular books. In Fowey, we are so lucky to have the team from Waterstones in Truro come to set up and run the pop-up festival bookshop. Most of the team have been coming to Fowey since the first Daphne du Maurier festival in 1997. So, they know many returning visitors and add to that united family feeling, which was so evident at this festival. Of course, they don't just run the book shop; they attend all the book-related events and ensure that anyone that would like a signed copy goes away happy. This year, we introduced the Fowey Festival book stamp, a collaboration between Fowey Festival, the Daphne du Maurier website, and Waterstones, to welcome everyone back after the two missing years. Thanks to Waterstones, many people went away with their books stamped and signed, a lovely reminder of a much-enjoyed festival.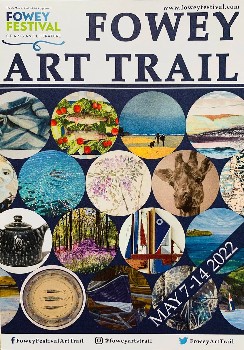 During the week, there was the fantastic Fowey Art Trail 2022, which enabled people to visit some of the thirty-five art and craft exhibitions at twenty-one locations around the town. And on Friday 13th and Saturday 14th, people could visit the Secret Gardens in and around Fowey that were specially opened to the public as part of the festival celebrations.
The festival began on the Friday evening with a Seth Lakeman in concert in the church. Then, starting on the Saturday morning, and taking place throughout the week, there were many walks and boat trips, all with a literary feel and all very popular. As usual, these events sold out very quickly. There was also an excellent range of lunchtime live music performances for people to enjoy.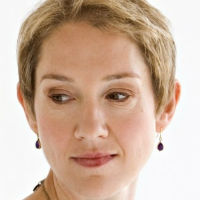 Justine Picardie


Justine Picardie presented the opening talk in the Town Hall on Saturday morning. Justine has a long association with the festival. In Fowey Festival terms, she is probably best remembered for her beautiful 2008 novel Daphne, part of which she wrote here in the town. This time she came to tell us about her newest book Miss Dior: A Story of Courage and Couture. Fashion icon Christian Dior's sister Catherine was a remarkable woman, who worked with the resistance during WW2, often in extreme danger. Until Justine began researching the book, this was a previously unknown side of the woman who inspired the most famous perfume – Miss Dior. Her story makes a remarkable book, written with the exquisite attention to detail that we know so well in Justine's writing.

There was also a splendid talk about Laurie Lee on Saturday morning, given by David Parker. He included recordings that he had made when interviewing Lee in 1994, which revealed interesting facts about this much-loved writer. Next, William Ivory presented his talk – Through the Eyes of a Script Writer. Later, lovely Kate Williams entertained and informed us with her talk about The Suffragette Cookbook. Then, in the evening, Roger McGough regaled us with his marvellous poems, full of humour and pathos. It was a perfect end to the first full day of the festival.
Davey Hal


Sunday brought up Rosanne Hodin in conversation about her new book, Growing Goats and Girls. In the early afternoon, festival favourite Veronica Henry interviewed Eve Chase and Kate Riordan, who talked about their scorching summer fiction. Later, Davey Hal performed some of his wonderful music and chatted to us about his literary inspirations. His most recent CD is called Helford Honeymoon, inspired by both Daphne du Maurier's writing and the magic of Cornwall. His performance was terrific, and the entire audience was spellbound by the beauty of his music. Then Sarah Winman returned to the festival to talk, with local broadcaster Daphne Skinnard, about her excellent new book, Still Life. Finally, in the evening, Fowey's local amateur dramatic group Troy Players entertained us with two short plays, both written by talented members of the players and both with a Daphne du Maurier theme. The Town Hall was packed, and justifiably so, as these two plays provided an excellent and hilarious look at Rebecca as we have never considered it before!

Monday morning arrived and a screenwriting workshop led by William Ivory with it. In the afternoon, Serena Trowbridge presented a superb talk on Elizabeth Siddall, the Pre-Raphaelite model, artist and poet. On researching Siddall's poetry, Serena discovered that it had all been edited and 'improved on' by her brother-in-law William Michael Rossetti, so any of her published work was not in its original form. As a result, Serena has written a book called My Ladies Soul: The Poetry of Elizabeth Siddall, in which she brings back Siddall's poetry in its original form and places all her work in one publication.

In the early evening, The Story Republicans entertained with their medley of songs, poems, and stories with their roots in Cornwall.


Patrick Newberry Serena Trowbridge
On Tuesday morning, Veronica Henry held a round table workshop, for a small group, on how to write a best seller. Meanwhile, in the Town Hall, we were treated to a fantastic talk by architectural historian and du Maurier expert Patrick Newberry. In his address called Manderley and Beyond – du Maurier's Sense of Place, Patrick led us through the many houses in Cornwall and further afield that Daphne du Maurier used in her novels. Next, Andrew Lownie gave a talk called Traitor King, on the little known story of the lives of the Duke and Duchess of Windsor after the abdication. Later in the afternoon, Serena Trowbridge returned to the Town Hall to present her talk – Reading and Re-Reading Daphne du Maurier: How Books Change Us. In this lively and fun event, Serena talked of her experiences of thirty years as a reader of Daphne du Maurier's work from when she was a young teenager until now as an academic and university lecturer, with a personal love of early to mid-twentieth century fiction. In the evening, Show of Hands returned to Fowey for a concert in the church and entertained an enthusiastic and welcoming audience.

Cathy Rentzenbrink's writers' workshop – Life and Memoir Writing, took place on Wednesday morning. Then, in the afternoon, local writer Gretchen Viehmann gave a talk about her new book Disappointed!: An Illustrated Compendium of Displeasure. Later Dr Helen Doe spoke about her book Great Naval Battles, and challenged her audience to an informal and fun quiz. There was a fabulous jazz concert in the church in the evening, with Swedish jazz singer Annika Skoogh paying tribute to some of the iconic divas of jazz, accompanied by The Craig Milverton Trio.

Dr Helen Doe returned to the Town Hall stage on Thursday morning to present her talk SS Great Britain: Brunel's Ship, Her Voyages, Passengers and Crew. In the afternoon, Patrick Gale was in conversation with Daphne Skinnard, talking about his new novel Mother's Boy, based on the early life of Launceston poet Charles Causley. In the late afternoon, Roy and Lesley Adkins gave their talk When There Were Birds, based on their book of the same name.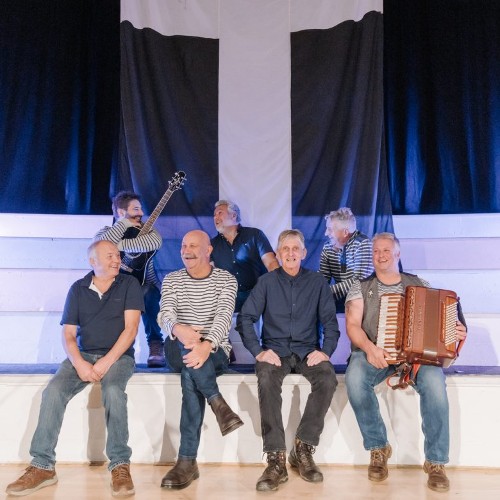 Fisherman's Friends

The evening concert saw the church packed to capacity for a much-anticipated return of Fisherman's Friends. This was one of the highlights of the festival. Fisherman's Friends are immensely popular and always enjoy performing in Cornwall, so it was a complete win-win, and everyone enjoyed themselves.
| | | |
| --- | --- | --- |
| | | |

On Friday morning Jane Newberry, who is much loved for her fabulous children's poetry, was joined in her event by Steve Wheeler and James Brookes, both themselves poets. They engaged us in a beautiful poetry reading and discussion about Jane's first book of adult poems, Hoyden's Trove. Later in the morning, the Liskeard Poets performed. Sadly, but not surprisingly, in these times of Covid, Julia Grigg was unable to attend the festival for her event with Kim Hicks because of illness. Hopefully, they will be able to participate in the festival next year, as the book that Julia is writing sounds fascinating. The event was in the name of the Sir Arthur Quiller-Couch Memorial Fund (The Q Fund), and Bert Biscoe, chairman of the Q-Fund, stepped and to save the day with a talk of his own. The subject was very similar in that it was the poignant story of May Cannon, the war poet who would have married Sir Arthur Quiller-Couch's son Bevil had he not died just after the end of WW1, in the influenza pandemic of 1918. Later in the afternoon, Dr Helen Taylor presented a talk about her book Why Women Read Fiction: The Stories of Our Lives. She was back on stage with Ella Westland and Dr Helen Doe two hours later. These three women have been involved with our festival since the very beginning in 1997, and they gave a great talk on their recollections of the Fowey Festival and Daphne du Maurier. Friday night was film night and the film this year was The Guernsey Literary and Potato Peel Pie Society.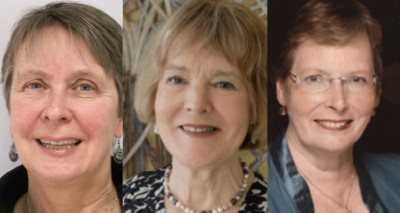 Ella Westland, Dr Helen Taylor and Dr Helen Doe

It was a great treat to attend Lauren Child's event. She talked to Daphne Skinnard about writing and illustrated her wonderful children's books, particularly her newest book about Clarence Bean, one of her most popular characters. The new book is called Scram! After Lauren's event, she presented the prizes to the winners of the Fowey Festival Young Writers and Artists Competition 2022. In the afternoon, Raynor Winn talked to Daphne Skinnard about her second book, The Wild Silence, after which she announced the winners of the Fowey Festival Adult Short Story Competition.
Lauren Child Raynor Winn
Finally, Michael Morpurgo presented the last talk of the festival about his new book There Once Is A Queen, published in honour of the Queen's Platinum Jubilee. This year, the final event took place in the church and was a wonderful concert of music from the musicals. It was an uplifting and joyous end to a fabulous week.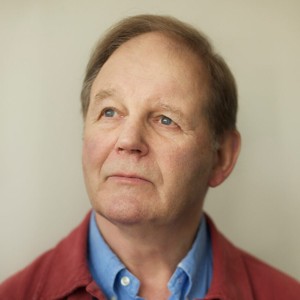 Michael Morpurgo


Of course, our little team of three from the Daphne du Maurier website could not attend every event, so if I have skimmed over or missed anything that you particularly enjoyed, please write and let us know. Also, we would be more than happy to publish more reviews if any of you would like to write something. I could be as short or as long as you want. We are always delighted when other people contribute to the website. So do contact us by email at info@dumaurier.org if you would like to.

Meanwhile, we look forward to seeing you all again at the next Fowey Festival, from the 12th – 20th May 2023.