Daphne du Maurier Short Stories to be Mastermind Subject – 28th February 2022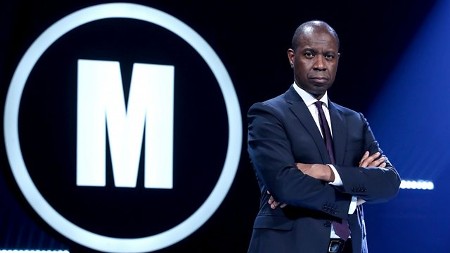 Clive Myrie, the presenter of Mastermind
In the UK, the BBC TWO series of the classic quiz, Mastermind, has reached episode 25 of 30, which means that on Monday 28th February at 8pm, Clive Myrie will be presenting the first of the semi-final rounds. In the semi-finals, competitors who have won their heat return to the famous black chair, the glare of the spotlight, and the ticking clock and answer questions on a second specialist subject as they attempt to reach the grand final.

On Monday 28th, the specialist subjects will be the films of Studio Ghibli, Scott Pilgrim, Formula One and, most exciting for us, the short stories of Daphne du Maurier.

The Daphne du Maurier website wish the competitor who has chosen to answer questions on Daphne du Maurier the very best, and we hope they do well.

If you live in the UK, tune in and see how many questions you can answer.