Daphne du Maurier - A Literary Giant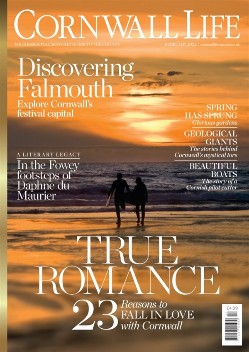 On 13th May 2022, it will be 115 years since Daphne du Maurier was born. To celebrate this anniversary, freelance writer Steven Roberts has written an article, about Daphne du Maurier, for the February 2022 edition of Cornwall Life magazine. This five-page article looks at London born Daphne and follows her life from her earliest days visiting Cornwall, the many inspiring, often Cornwall based, novels that she wrote, and through her life, spent mainly in the Fowey area of Cornwall.

He pays Daphne what she would surely have regarded as a great compliment by saying:
She must have had a Cornish transfusion at some point as she had Kernow blood coursing through her veins.

This is a good article, bringing together an excellent overview of Daphne's life and is well worth reading.
Copies of Cornwall Life should be available through your local newsagent or visit the Cornwall Life magazine app https://www.greatbritishlife.co.uk/magazines/cornwall