Ned du Maurier Browning revisits memories of childhood in Cornwall with his famous Grandmother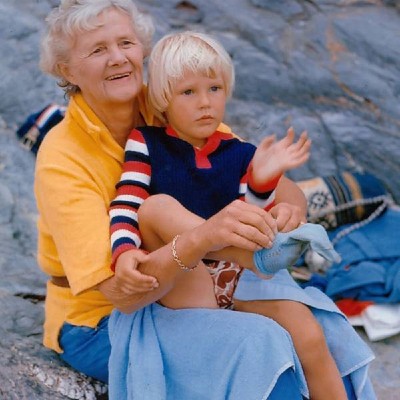 There is a fascinating article in Tatler Magazine today, published to coincide with the new Netflix adaptation of Daphne du Maurierís most famous novel Rebecca, which will be screened in just a few days, on 21st October. In this article, Ned du Maurier Browning shares with us his memories of happy holidays at Kilmarth, his famous grandmother, Daphne du Maurierís home, just outside Fowey in Cornwall. He recalls sunshine, golden cornfields and azure blue sea, along with walks with his grandmother and visits to coves and beaches including Polridmouth and Polkerris.

To read more click here: https://www.tatler.com/article/daphne-du-maurier-grandson-ned-browning-guide-to-cornwall
In 2015 Ned and his wife Marianna launched Du Maurier Watches, a brand focusing on beautiful watches and jewellery styled to reflect on popular characters from his grandmotherís novels and the famous du Maurier family.
To find out more click here: www.dumaurierwatches.com