Daphne du Maurier documentary to be shown on British television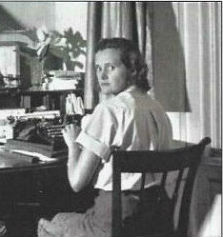 Daphne du Maurier: In Rebecca's Footsteps, the documentary made in France and the UK in 2017, is to make its British television premiere on the PBS America channel on Wednesday 20th February at 9pm.

PBS America is a British TV channel from America's @PBS, bringing you topical and conversational History, Science, Current Affairs and Arts & Culture programmes. It is available 24 hours a day on Freeview 91*, Freesat 155, Virgin Media 276, Sky channel 160 and now our new on demand channel on Amazon UK.
A superb portrait of Daphne du Maurier, originally called Daphne du Maurier: sur les traces de Rebecca, an excellent bilingual film with subtitles, directed by Elisabeth Aubert Schlumberger and produced by Patricia Houtart and Francois Duplat. It was first shown on the culture channel Arte in France and Germany in February 2017. It enjoyed its premiere in Britain at the Fowey Festival of Arts and Literature in May of the same year. Last year the film's audience was extended to include North America when an English language version in NTSC** became part of the extra footage on a newly released DVD from Criterion of the classic 1940 film of Rebecca, starring Joan Fontaine and Lawrence Olivier.
Daphne du Maurier: In Rebecca's Footsteps brings a refreshingly new appreciation of the life and work of this important author using photographs, archives and film excerpts from both France and Cornwall, and interviews with Daphne's daughter Lady Tessa Montgomery of Alamein, her current biographer Tatiana de Rosnay and du Maurier experts, Dr Laura Varnam, Professor Helen Taylor, Ann Willmore and writer Piers Dudgeon.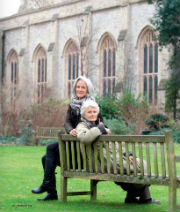 Lady Tessa Montgomery and Tatiana de Rosnay, who both appear in the documentary
*Please note that PBS America moves from Freeview channel 94 to Freeview channel 91 on Monday 18th February 2019.
**NTSC is the television broadcasting system used in North America and Japan.