Rebecca musical closes on 18th November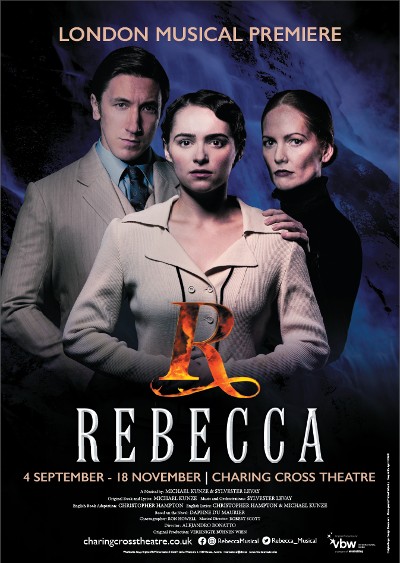 The first-ever English language translation of the Rebecca musical has been enjoying a successful run at the Charing Cross Theatre, London, since early September. The run of this musical was only ever going to be short, and sadly, it is now drawing to a close. The last performances are on Saturday 18th November.

This English translation of the sell-out German musical, based on Daphne du Maurierís 1938 novel, features 22 original songs accompanied by an 18-piece orchestra. The production has been seen by over two million people across 12 countries. The English language version has been long awaited, so if you are still hoping to see this show, book now because tickets for the last few days are selling fast.

Click here to book your tickets https://www.charingcrosstheatre.co.uk