Sir Arthur Quiller-Couch family collection at the Morrab Library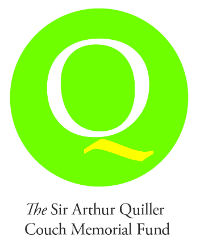 The Q Fund
The Q fund has asked us to let you know that the Morrab Library in Penzance holds a large and varied selection of material relating to the lives and writings of the Couch Family. This includes a complete collection of the novels written by Sir Arthur Quiller-Couch, often known as Q. Also, his short stories and published lectures, as well as works and biographies relating to him.
Sir Arthur Quiller-Couch
The library also holds novels by his sisters Lilian and Mabel and manuscript material and scientific papers from his grandfather Jonathan and uncle Richard. There is also extensive secondary material on all family members through historical newspaper collections, academic journals and textbooks.
Q's second novel, Troy Town, is based on Fowey, Cornwall.
The library does not have a specific Q-related page on their website, so please link to their home page: https://morrablibrary.org.uk/
For general enquiries, please email: enquiries@morrablibrary.org.uk
You can also call the Library on 01736 364474.
The Morrab Library have a £3 day rate for non-members wishing to use the library and a suggested donation of £5 for non-members wishing to use the archive facilities. Please get in touch with the library in advance if there is something specific you would like to look at.
Please note that a charge of £20 per hour will be made to non-library members for research related enquiries.
The Morrab Library's opening hours are Tuesday – Saturday, 10am - 4pm.
November 2021