A letter from Daphne du Maurier explaining some short stories
The Daphne du Maurier website recently received an exciting email, which is definitely one to share with you all.
This summer, a letter written by Daphne du Maurier went up for auction and the person who placed the highest bid and came away with this fabulous piece of ephemera, generously shared the contents with us.
Daphne had received a question from a Miss S. Stone, one of her fans in America, asking about some of her short stories. On January 19th 1974 Daphne replied from her home at Kilmarth. She briefly explained aspects of Donít Look Now, The Alibi and The Birds. I love the fact that Daphne sent that reply by airmail back to the US.
Here is a copy of the letter and envelope for you all to share.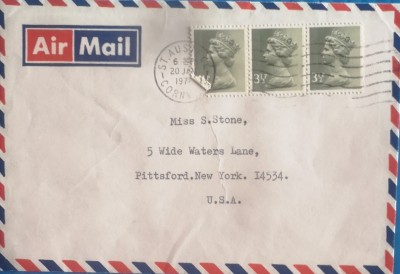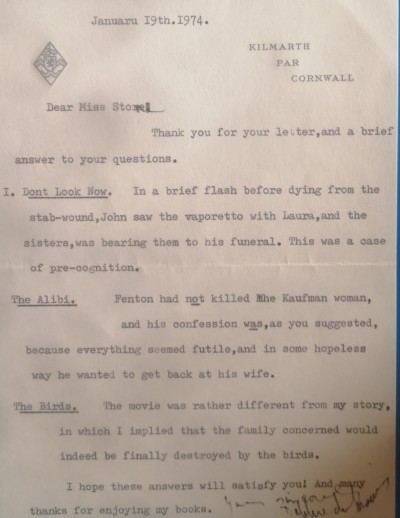 Our thanks to Eugene Magowan, from Dublin, Ireland for sharing this letter with us.