In Praise of Daphne du Maurier by Parul Sehgal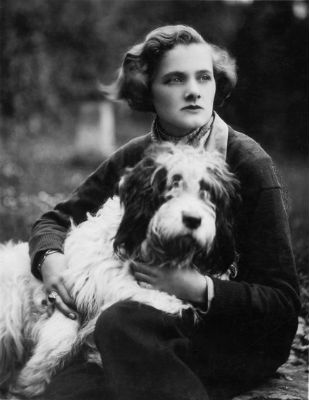 Daphne du Maurier in 1936
In 1937 an Englishwoman, bright and bored and drowning in children, sat down and sketched out a story. Very roughly, the book will be about the influence of a first wife on a second, she wrote. Until wife 2 is haunted day and night … a tragedy is looming very close and crash! Bang! Something happens.

What happened was Rebecca, an instant best seller that has never gone out of print and still sells about 50,000 copies a year, according to its British publishers. The novel inspired the film adaptation directed by Alfred Hitchcock, spinoffs and a line of watches*. It even found admirers on both sides of the war: Neville Chamberlain took his copy with him when he flew to Munich to meet Hitler, and the Germans, in turn, fashioned a cryptogram from the text.
But to women, some women, my kind of women, this book is something more, not merely beloved or popular but foundational. Give me a girl at an impressionable age and she is mine for life, Muriel Spark's Jean Brodie declared, and so it is with Daphne du Maurier. What begins as a taste for her twisty plots, briny wit and bracingly bleak view of marriage becomes an addiction (and one that can withstand some very purple prose).

I've never known a writer to make otherwise sensible, not especially bookish, women chase down first editions "as investments"; to cling to, as my sister does, a childhood copy of Frenchman's Creek in unspeakable condition. And then there's my mother, whose indifference to convention, especially where child-rearing was concerned, reminds me very much of du Maurier. She taught me to read with her own battered copies of Rebecca and My Cousin Rachel, a book that begins with a corpse swinging from a gibbet and features, in short order, sexual obsession, attempted strangling and possible laudanum poisoning. It inspired my most exciting nightmares.

Why do we love du Maurier so? There's an element of nostalgia, to be sure, for the books we read when we were young and impatient not to be. Her novels, in particular, reify adulthood. Youth is treated as an embarrassing if unavoidable affliction, thankfully temporary.
There is the pleasure of her plots, those marvellously efficient machines. Like Wilkie Collins before her and Sarah Waters today, du Maurier had a preternatural understanding of how to engineer suspense; she knew how to make you wait and want and when to deliver the final blow. The Birds, her short story that was the basis for the Hitchcock film, is such a perfect piece of narrative tension, it feels less written than administered; it acts upon you with unerring, hypodermic efficiency.

But plot alone can't explain why we return to Rebecca, which even its most fervent fans will admit is cribbed from Jane Eyre (mousy heroine, aloof love interest, his inconvenient first wife, a very convenient fire). It is the charismatic, ruthless Rebecca herself, the vanished first wife, with her beautiful face and boyish body, who obsesses the narrator, and the reader. It's Rachel from My Cousin Rachel and Nurse Ansel from The Blue Lenses: alluring, confounding characters, impossible to classify as victims, saviours or executioners. They are riddles and remain so, but how precisely they are observed.
Few writers have watched and captured women with such conspicuous pleasure as du Maurier, the way they walk and wear coats and unscrew their earrings. The way they pin up their hair and stub out their cigarettes; the way they call to their dogs, break horses, comfort children, deceive their husbands and coax plants from flinty soil. Few writers (Elena Ferrante comes to mind) have been so aware of how women excite one another's imaginations.

What a pity I'm not a vagrant on the face of the earth, du Maurier wrote in her diary at 21. Wandering in strange cities, foreign lands, open spaces, fighting, drinking, loving physically. And here I am, only a silly sheltered girl in a dress, knowing nothing at all — but Nothing.

But how far du Maurier ended up traveling, how deep she takes us into the strange cities and foreign lands within ourselves, into those emotions that stay coiled out of view — our envy and resentment. And what a great many things she knows: about the mystery of personality, about how terror and beauty can be inextricable, and the monstrous and the familiar.
If the story had involved vultures, or birds of prey, I might not have wanted it, Hitchcock said of adapting The Birds, in which flocks of crows and sparrows kill off the inhabitants of a small town. The basic appeal to me is that it had to do with ordinary, everyday birds. Do you see what I mean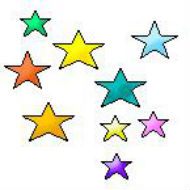 Beyond 'Rebecca': A du Maurier Starter Kit
The trouble with walking in Venice, according to a character in du Maurier's Don't Look Now, is that it becomes compulsive: "Just over the next bridge, you say, and then the next one beckons." So it is with du Maurier. Here are a few directions to continue your journey.
MY COUSIN RACHEL: Is Rachel her husband's victim or murderer? I cut my teeth on this knotty little thriller and still haven't made up my mind.
DON'T LOOK NOW: SELECTED STORIES OF DAPHNE DU MAURIER: Taut, occasionally surreal stories, including "The Birds" and "The Blue Lenses."
FRENCHMAN'S CREEK: Pure confection: A romance between a pirate and a noblewoman that's also a love letter to du Maurier's beloved Cornwall, England.
JAMAICA INN: Pirates, terrifying uncles and a very creepy inn. Du Maurier at her gothic best.
THE SCAPEGOAT: Strangers on a train, curious doppelgängers, swapped identities. Du Maurier in fine Patricia Highsmith mode.
Parul Sehgal is senior editor of The New York Times Book Review. The Enthusiast is an occasional column dedicated to the books we love to read and reread.
A version of this article appears in print on July 7, 2017, on Page C17 of the New York edition with the headline: Novels That Make You Wait and Want.
(c) Parul Sehgal 2017.