Daphne du Maurier – 1920s photograph surprise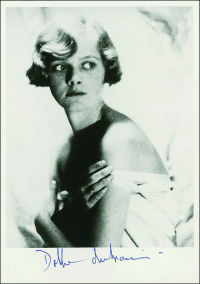 This photograph of Daphne du Maurier was taken by Cecil Beaton in 1926 when Daphne was 19 years old. With her beautiful youthful face, and her bobbed hair, she looks every inch the flapper and very much a young woman of her time.
The time following the First World War is often referred to as the Jazz Age or the Roaring Twenties. The American writer F. Scott Fitzgerald wrote of this time in novels such as The Great Gatsby and Tender is the Night, so a picture of a beautiful young woman with bobbed hair is perfect for the cover picture of one of his books. However to find Daphne du Maurier's photograph used as the front cover image for the 1980s Penguin edition of the F. Scott Fitzgerald novel Tender is the Night was a surprise. The acknowledgement for the photograph on the reverse of the book simply says "Cover photograph by Cecil Beaton courtesy of Sotheby's Belgravia" but with no mention of the fact that the model is Daphne du Maurier.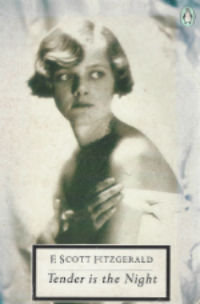 I wonder if she ever knew that her 1920s photograph was gracing the front cover of an F. Scott Fitzgerald novel?