"I walked this land with a dreamer's freedom and with a waking man's perception – places, houses whispered to me their secrets and shared with me their sorrows and their joys. And in return I gave them something of myself, a few of my novels passing into the folk-lore of this ancient place."
(from page 7, Enchanted Cornwall, Penguin Group 1989)
Welcome to the Daphne du Maurier website
The Daphne du Maurier website welcomes new readers and the return of everyone who connects with us regularly or occasionally throughout the year. You can always join us here at the website and on our Facebook and Twitter pages.

**********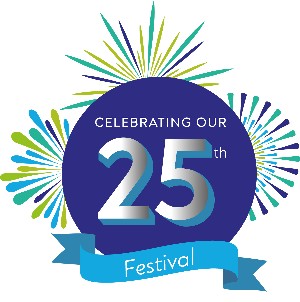 A Round-Up of Fowey Festival of Arts and Literature 12th – 20th May 2023
The 25th Fowey Festival of Arts and Literature has come to an end, and we thank everyone responsible for making the event such a great success. The sun shone on Fowey for the entire Festival and a good time was had by all. To read an article giving you highlights of the Festival, please click here.

**********

A round-up of what's been happening at the Daphne du Maurer website during the first three months of 2023

2023 has started at quite a pace, with lots of exciting information and news relating to Daphne du Maurier.
We started the New Year with an article from one of our favourite contributors, Jo Wing. Jo writes a blog,
Return of a Native
, which covers many literary names and subjects. In this new piece, Jo talked about
Jamaica Inn
, Daphne du Maurier, and her life at the time that she wrote what was to become one of her most famous novels. In January, we also told you about Fern Britton's Channel 5 television programme,
My Cornwall with Fern Britton
, in which she visited Fowey and made particular reference to Daphne.
We looked at two new books, Setara Pracha's long-awaited and excellent book,
The Pathology of Desire in Daphne du Maurier's Short Stories
, and a delightful novel set in Fowey called
Into A Cornish Wind
by Kate Ryder. Amanda White produced her second du Maurier-related greetings card. This time the image is of Ferryside, beautifully created using a form of an incredibly delicate collage.
The Daphne du Maurier Society of North America held their first event of the year. The subject was
The Prisoner of Zenda
by Anthony Hope, one of Daphne du Maurier's favourite novels from childhood.
Fowey Festival news included the January launch of the 2023 Young Writers and Artists Awards. This competition has now closed, judging is taking place, and we will be able to announce the winners to you soon. The 25th Anniversary Fowey Festival takes place from 12th - 20th May. The programme and box office went live on 25th March. The programme looks fabulous, with many great events for you to enjoy. The Fowey Festival Trustees are holding two coffee mornings in April, with a pop-up box office so you can talk to the Trustees and some of the Festival volunteers about upcoming events and book your tickets.
We brought you an interesting article about the US Armed Services editions of Daphne du Maurier's books, a brilliant, in-depth article by Jane Prince about
Castle D'Or
, news of the beautifully refurbished Daphne du Maurier museum at Jamaica Inn and a piece about the film of
The Birds
which celebrated its 60th anniversary at the end of March.
To catch up on all that we have discussed since the New Year, please click
here
for our News page and then follow the individual links.
**********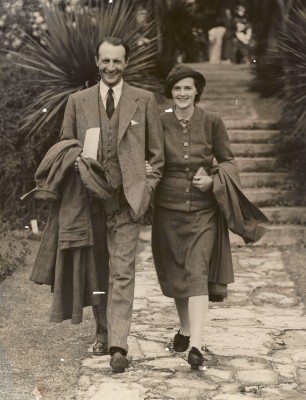 Federick Browning and Daphne du Maurier soon after their marriage.
To begin the New Year, we are sharing with you a seldom-seen photograph of Daphne du Maurier and her husband, Frederick Browning, known to his family as Tommy. This photograph was taken very early in their married life, so it is approximately 90 years old and is a treat for us all to see.
**********
Looking at the Daphne du Maurier-related anniversaries that will be taking place during the coming year, we begin with the 90th anniversary of the publication of Daphne's third novel, The Progress of Julius. Written largely at Ferryside and published in the spring of 1933, this novel was her last to be published by William Heinemann. In the 1990s, its title was changed to Julius. To read our book review of Julius, please click here.

A 1933 UK first edition and a US 1942 edition of The Progress of Julius


Rebecca celebrates its 85th anniversary in August 2023. This is, of course, Daphne du Maurier's most famous and enduring novel. It has never been out of print and has been published in many different editions and different languages. Daphne du Maurier wrote the original adaptation of Rebecca for theatre. The novel has also been adapted for the cinema, television and as a musical.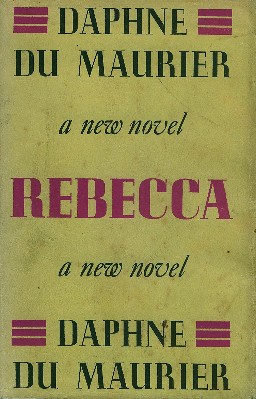 A 1938 UK first edition of Rebecca


2023 is the 80th anniversary of Daphne's seventh novel, Hungry Hill, a passionate saga about a copper mining family set mainly in Ireland.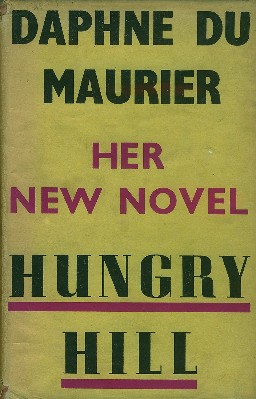 A 1943 UK first edition of Hungry Hill


The Glass Blowers celebrates its 60th anniversary in 2023. This semi-biographical novel was based on the story of Daphne's French ancestors before and during the French Revolution. The Bussons were a family of master glassblowers and took the name du Maurier from Le Maurier, the name of the farm where one of the glass foundries they worked at was located.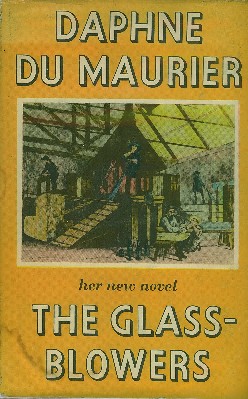 A 1963 UK first edition of The Glass Blowers


A Louis XV engraved crystal tumbler made by the Bussons and passed down through the family was in Daphne's possession at the time she wrote this novel.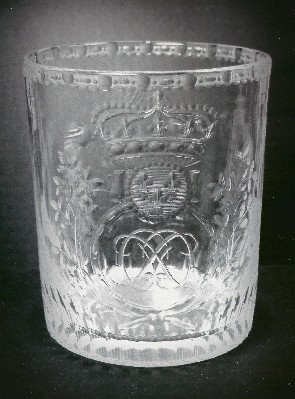 The Louis XV engraved crystal tumbler made by Daphne du Maurier's ancestors


In the US, the collection of short stories entitled Kiss Me Again Stranger was published in 1953 and celebrates its 70th anniversary in 2023. This book included the same short stories as those found in the UK publication, The Apple Tree, but with the addition of Split Second and No Motive.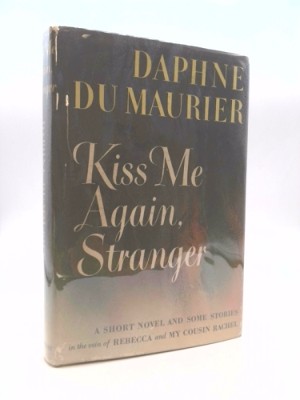 A 1953 US first edition of Kiss Me Again Stranger


The short story collection, The Apple Tree: A Short Novel and Several Long Stories, which included The Birds, changed its name to The Birds and Other Stories when Penguin published it in its first paperback edition in the UK 60 years ago in 1963. Similarly, ten years later, Not After Midnight and Other Stories changed its name to Don't Look Now and Other Stories, when it took the name of the short story that had become the most well-known in that collection, thus making this year the 50th anniversary of that title.
Current UK Penguin paperback editions of The Birds and Other Stories and Don't Look Now and Other Stories, celebrating their 60th and 50th anniversaries in 2023



In March 2016 we re-launched the Daphne du Maurier website. We extend thanks to the du Maurier Browning family for its on-going support and John Baxendale for all his work running the site for so many years.
You will find information about Daphne du Maurier's life and work, and her family and associates, on this site. A Forum provides an opportunity for Daphne's readers, followers, admirers, and fans to contribute their views and knowledge, a News Page to keep you up to date with the latest information on people, places, and events connected with Daphne, and much more.
At the top of the page, is a picture of the Gribbin Head, just outside Fowey, a feature of the landscape that was so important to Daphne du Maurier and her writing.
Early in 2020, a new organisation called the Daphne du Maurier Society of North America was formed, with their base in Dallas, Texas. They suggested that we forge links with them, and, with the blessing of the du Maurier Browning family, that is precisely what we did. By joining together, we can promote their events and learn from any discoveries that come about through their meetings. We can also share the knowledge and information that is continually growing on our website. Click here to find out more about them: https://daphnedumauriersociety.org
Sir Arthur Quiller-Couch, the great writer and important literary man of Fowey, was often referred to as Q. Some years ago, the Daphne du Maurier website was approached by The Sir Arthur Quiller-Couch Memorial Fund (the Q Fund) asking if we would consider giving him an internet presence. Because of the close links between Daphne du Maurier and Q, we happily agreed to this. So, it was with real pleasure that the du Maurier Browning family and the Daphne du Maurier website welcomed this section to the website dedicated to Sir Arthur Quiller-Couch. Just click here to find out more: https://www.dumaurier.org/sirarthurquillercouch.php
We are always interested in including your articles, news, reviews, and snippets of information on the website. So, come on all you Daphne du Maurier and Q followers, make this your website by getting in touch and sharing what you know.