News Archive for 2014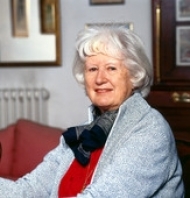 Oriel Malet - Author of Letters From Menabilly passes away
'Kits' Browning has brought to our attention the sad news that Oriel Malet, author of
Daphne du Maurier - Letters from Menabilly - Portrait of a Friendship
, has died at her home in France aged ninety four. Oriel was a dear friend of Daphne's and indeed, a close friend to us all in the family. Her book of Daphne's letters from Menabilly has been much enjoyed by all and is a wonderful way of understanding Daphne's sense of humour....
More ››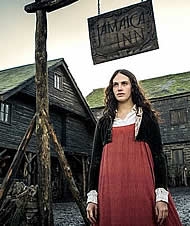 New BBC Jamaica Inn ruined by 'incoherent mumblings'
The BBC, stung by hundreds of complaints, has admitted that there have been 'sound issues' in this latest recreation of Daphne du Maurier's novel
Jamaica Inn
. This drama is being broadcast in three parts over the evenings of 21, 22 & 23 April 2014 on BBC1 and du Maurier fans have been eagerly looking forward to seeing a more serious portrayal than Alfred Hitchcock's 1939 version. With a projected audience of over 6 million viewers, it was a great shame to hear that the BBC switchboard had been beseiged by complaints about the sound quality. ...
More ››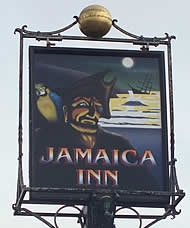 New Owner makes his mark at Cornwall's Famous Jamaica Inn
In February 2014 Jamaica Inn on Cornwall's Bodmin Moor, one of the South West's most famous landmarks, was sold for the first time in 40 years. The six-and-a-half acre site on Bodmin Moor was purchased by Surrey business man Allen Jackson for over £2 million, after he made an offer within an hour of his first ever visit to the Inn. As soon as the Inn was purchased, Mr Jackson began his ongoing changes. Improvements include additional en-suite bedrooms, a décor refresh, a change of policy to welcome dogs, a menu revamp and a reduction in the price of real ales, draught lagers and ciders....
More ››
News Archive