Fowey Festival of Arts and Literature 2023 - A look at the Daphne du Maurier-related events in this year's programme
This year, from 12th to 20th May, Fowey Festival of Arts and Literature will celebrate its 25th Festival. There has been a literary festival in Fowey every year since 1997, apart from the two years of the pandemic, although at first, it was known as the Daphne du Maurier Festival of Arts and Literature.
Every year, within a broader range of literary and music-related events, walks and exhibitions, there is a core of events relating to Daphne du Maurier, one of the two most important literary names to be connected with Fowey, the other being Sir Arthur Quiller-Couch. This year is no exception, so here is a look at the all-important Daphne du Maurier part of Fowey Festival.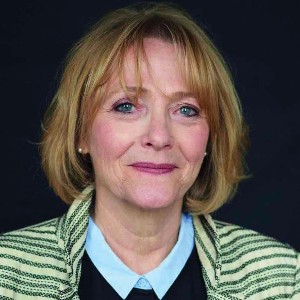 Lennie Goodings, chair of Virago Books

On Daphne du Maurier's birthday, Saturday 13th May, at 4pm, in the Town Hall, Lennie Goodings, chair of the feminist publisher Virago Books, presents her talk Virago at 50, at which she will share with us many insights into the life of a literary editor. Virago is, of course, the current publisher of virtually all of Daphne du Maurier's writing.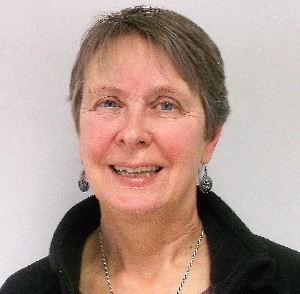 Daphne du Maurier expert, Ella Westland

During the Festival, there will be three reading groups:
On Tuesday 16th, at 9.30am in Fowey Parish Hall, Serena Trowbridge will lead a reading group on Castle D'Or, the novel Sir Arthur Quiller-Couch began, and Daphne du Maurier completed. On Thursday 18th, at 9.30am in Fowey Parish Hall, Serena will lead a reading group on Daphne du Maurier's first novel, The Loving Spirit. And on Saturday 20th, at 9.30am in Fowey Parish Hall, Ella Westland will lead a reading group about Daphne's short story, The Lordly Ones and her novel, The House on the Strand.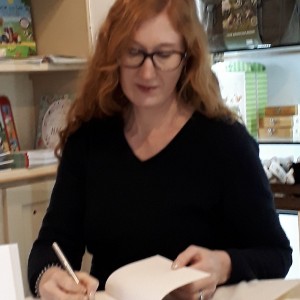 Serena Trowbridge brings us two reading groups and talks about Rebecca and the Pre-Raphaelites

On Wednesday 17th May at 4pm, in the Town Hall, Serena Trowbridge will present her talk,
The past is close to us: Reading Rebecca as Gothic
.
Rebecca
is often referred to as a Gothic novel. In this talk, Serena will explain what is meant by Gothic as a genre. She will look back at earlier novels in the Gothic tradition and describe how Daphne du Maurier played with the genre, particularly in her novel
Rebecca
. Serena is Reader in Victorian Literature at the School of English, Birmingham City University. She teaches her final year undergraduate students a module on Gothic literature, which includes
Jane Eyre
by Charlotte Bronte,
The Little Stranger
by Sarah Waters and
Rebecca
by Daphne du Maurier. Last year we posted an article which included some of the coursework essays that Serena's students had written on the subject of Gothic literature. Please click
here
to read more.
Serena is also giving a talk on Tuesday 16th May at 2pm in the Town Hall, called Pre-Raphaelite Mythbuster: Gossip, Scandals and Secrets. If you enjoy hearing Serena talk about Daphne du Maurier-related subjects, you are sure to want to join this fun talk on another subject very dear to Serena's heart.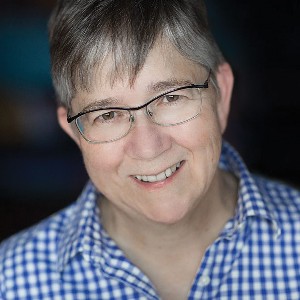 Playwright and academic, Kate Aspengren

On Thursday 18th May, at 2pm, in the Town Hall, Kate Aspengren returns to Fowey Festival, and this time presents her talk Rebecca: Stage and Screen. Kate teaches creative writing, including playwriting and screenwriting, at Coe College, Cedar Rapids, Iowa and is an accomplished playwright whose work has been produced throughout North America, so we could not be in better hands than listening to Kate on this subject.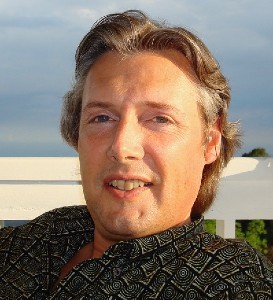 Daphne du Maurier's grandson, Rupert Tower

Daphne du Maurier's grandson, Rupert Tower, recently co-wrote a book, called Jung's Shadow Concept: The Hidden Light and Darkness in Ourselves. On Friday 19th May at 2pm, in the Town Hall, he will present his talk, Jung's Shadow Concept as Primary Motif in Daphne du Maurier's Novel "The Scapegoat" (1957). Rupert is a Jungian analyst. He uses Carl Jung's Shadow Concept to explain the chapter in his book discussing Daphne's novel The Scapegoat.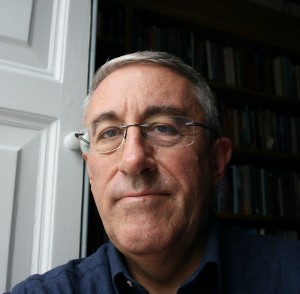 Architectural historian, Pat Newberry

Pat Newberry presents his talk on The Cornish Country House on Tuesday 16th May, at 11am, in the Town Hall. While not an event aimed specifically at du Maurier's followers, there are sure to be references to Daphne du Maurier within this talk.
On Sunday 14th, and Thursday 18th May, there will be two opportunities to participate in the Daphne du Maurier Fowey Guided Walk. Starting at 10.30am from the Main Car Park in Hanson Drive, Fowey, these inspirational walks will take you through some of the landscapes and scenes from Daphne's novels. Then, Tuesday 16th May brings you the Historic Polruan Guided Walk, which starts at the Coal Wharf, Polruan, at 10.30am. This walk takes you around Polruan, where you will be introduced to the settings of much of the commercial and maritime history of the village and some of the places that inspired Daphne du Maurier to write The Loving Spirit.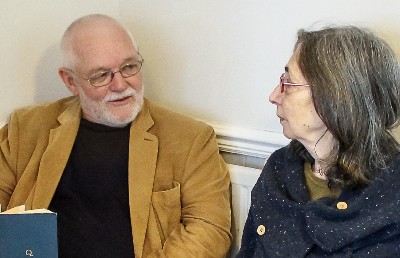 Pauline Sheppard and Bert Biscoe representing the Q Fund

At the beginning of this piece, I mentioned the other famous literary figure of Fowey, Sir Arthur Quiller-Couch, a friend and mentor to Daphne du Maurier. He is always remembered at an event during the Fowey Festival. This year, on Tuesday 16th May, Pauline Sheppard and Bert Biscoe present Q's Views – From A Cornish Window, on behalf of the Q Fund. This event is at 4pm in the Town Hall.
The Sir Arthur Quiller Couch Memorial Fund (the Q Fund) was established as a charitable trust in 1945. (Charity No. 306599). Grants between £50 to £500 are awarded for local research work in literary or allied subjects. For more details, please click
here
.
So, as you can see, there are many fabulous du Maurier-related events at the Fowey Festival this year.

The reading groups and walks are intended for small groups, so tickets for those events sell quickly. Do book promptly to ensure your place at all these wonderful events.
We look forward to seeing you soon.