US Armed Services Editions of Daphne du Maurier's novels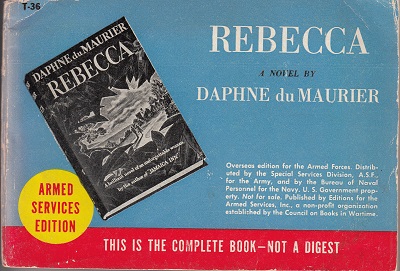 Armed Services Editions (ASEs) were small, compact paperback books printed by the Council on Books in Wartime for distribution throughout the American Military during World War II. The programme carried out one of history's largest and most wide-scale distributions of free books. Between 1943 and 1947, over 122 million paperbacks were produced and distributed free to US servicemen.

Included inthe list of tiles were three novels by Daphne du Maurier, Jamaica Inn, Rebecca and The King's General.
To read more, please go to our Interesting Facts page or click
here
.