Daphne du Maurierís The Birds predicted environment crisis 70 years ago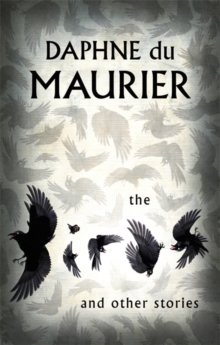 An image of the most recent front cover of The Birds by Daphne du Maurier

The Conversation
published an article in its daily newsletter this morning, which has been picked up by media far and wide. It discusses Daphne du Maurierís novella,
The Birds
, first published in the collections called
The Apple Tree: A Short Novel and Several Long Stories
in the UK in 1952 and
Kiss Me Again Stranger
in the US in 1953. The premise of the article is that Daphne du Maurier predicted the environmental crisis in her story,
The Birds,
seventy years ago. It is a fascinating article and well worth a read, so please click
here
to learn more.
The Conversation
is an online, not-for-profit organisation publishing articles by academics and accredited research bodies. All articles are published under a Creative Commons Attribution Licence, an open-access publishing license that allows authors to retain ownership of the copyright of their work while granting all users permission to publish and distribute the work. To find out more about
The Conversation
, please click
here
.