Daphne du Maurier Museum at Jamaica Inn – Spring 2023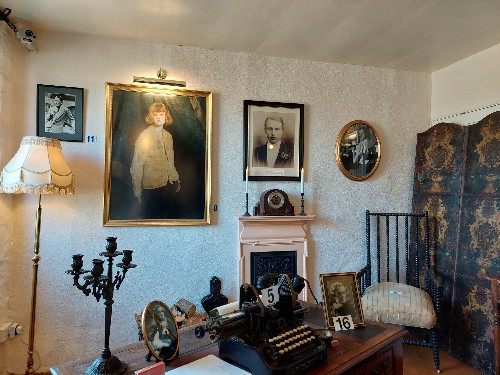 The newly decorated original room in the Daphne du Maurier museum at Jamaica Inn

In August 2022, we brought you news that Jamaica Inn had changed ownership and was now to be run by The Coaching Inn Group. We speculated on what the future of Jamaica Inn would hold and particularly what the future of the Daphne du Maurier museum within the Inn would be.
We are happy to be able to tell you that much work has been going on since then. The Daphne du Maurier and the Smugglers museums were closed for a short time at the beginning of this year. And now, the Inn has re-opened the two museums refurbished and looking splendid.
We have visited and particularly enjoyed the new layout of the Daphne du Maurier museum and way the information is now displayed. We strongly recommend a visit, but, before you set off, read about it
here
.