Fowey Festival Children's Programme 2023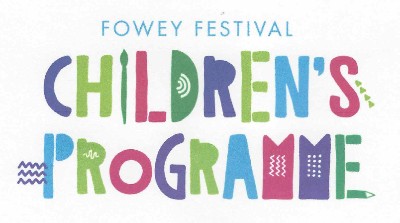 The 2023 Fowey Festival Awards for Young Writers and Artists is launched today, 9th January.

The aim of the awards is to encourage young people to engage in visual arts and creative writing to celebrate their creativity and originality.
The competition is open to all children living in Cornwall and the Isles of Scilly aged 4 to 16 on 31st August 2023. Thanks to generous sponsorship, entry is free, and prizes will be awarded.
The theme for 2023 is Celebrations!

The challenge is to produce an original picture, poem, short story or piece of factual writing. Responses can focus on any aspect of the theme Celebrations! For example, writing or artwork could celebrate a special event, person, achievement or a notable aspect of the natural world and can be a real or imaginary celebration.
The closing date for the competition is Wednesday 15th March
The results will be announced on Monday 17th April
There will be a Celebration Event on Saturday 29th April (TBC)
For full details, go to the Fowey Festival Website. Please click
here
.