Daphne du Maurier paperback spotted in Emmerdale!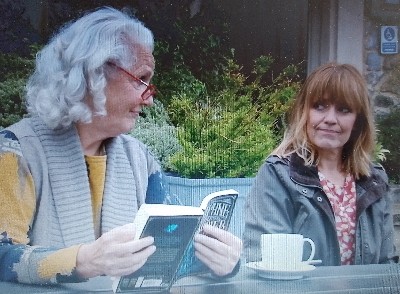 Emmerdale, with the character Mary Goskirk, played by Louise Jameson, talking to her daughter Rhona, played by ZoŽ Henry, while reading Rebecca

Here at the Daphne du Maurier website, we love the fact that Daphne crops up in crossword puzzles, quiz shows and lots of fiction, either with reference to her or to one of her books. Yesterday, the character Mary Goskirk, in the popular UK Soap Emmerdale was seen reading a lovely Virago paperback copy of Rebecca.

Daphne du Maurier is one of the few writers from the 20th century that is still so relevant today that she is referred to regularly in all sorts of places. If you have noticed a reference to her in a book or on television or film, email us and let us know at info@dumaurier.org.