A Reminder that the English Premiere of Rebecca takes place in London from 4th September 2023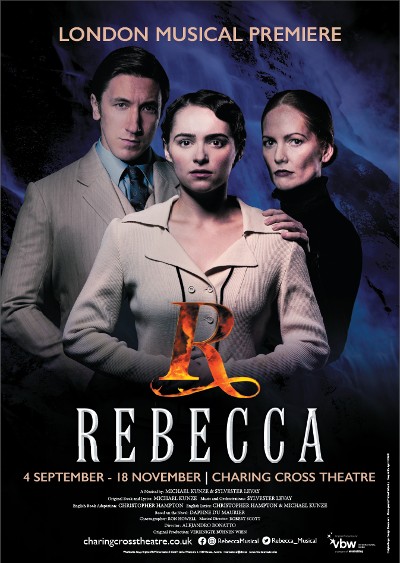 Performances of Londonís musical premiere of Rebecca start in four weeks, and tickets are selling fast.
Based on Daphne du Maurierís iconic 1938 novel, the musical was created by Michael Kunze and Sylvester Levay, two of the most successful German-language musical theatre lyricists and composers. It has already been seen by more than two million people worldwide in hugely successful productions in twelve countries and ten languages.
Rebecca
had its world premiere at the Raimund Theater in Vienna, Austria, in September 2006, where it went on to play to sell-out houses for three seasons and where it is currently enjoying a hugely successful revival.
Rebecca, the musical premieres at the Charing Cross Theatre, London, on 4th September and runs for a strictly limited time until 18th November, so book now to avoid disappointment.